Introducing the most recent addition to Content Manager: the media change log report. This report gives hotel brands more accountability and insight into media distribution.
Uploading and managing media can be a decentralized process, with many users across an organization providing content and making updates. With the media change log, brands can centralize control to make sure that the best, most accurate content is being distributed to third-party and direct channels.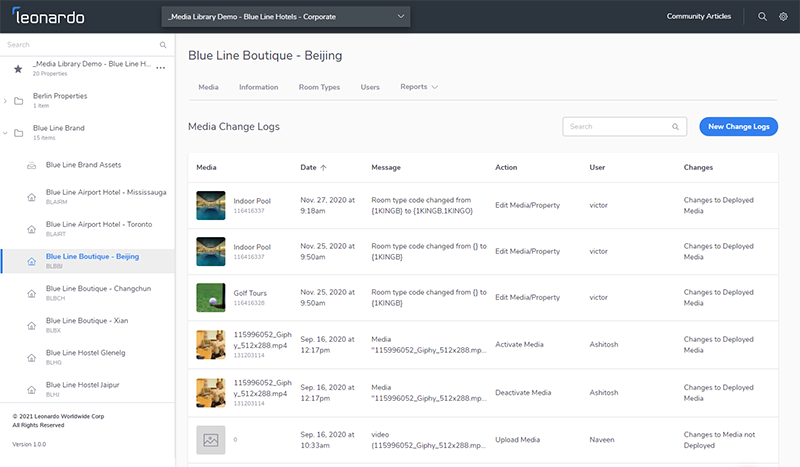 Gain greater visibility into changes made by your team. The media change log shows what changes were made, when and by who, across each property in your portfolio. The report can be filtered by users (specific or all), as well as by specific actions.
If you know exactly what you're looking for you can also use the search function to find specific content by using the media ID, all changes made by a specific user, and so on.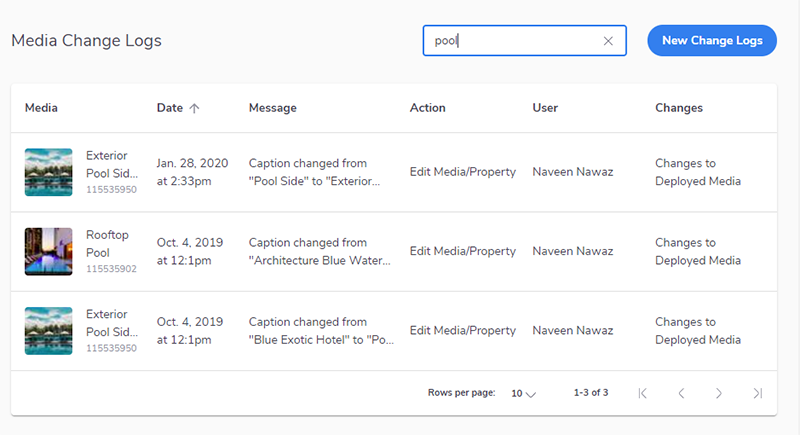 How
to access
the
media change log
report
Media change logs are available at the property level in Content Manager. Navigate to the particular property whose media you want to analyze, click "Reports" from the top menu, and select "Media Change Logs."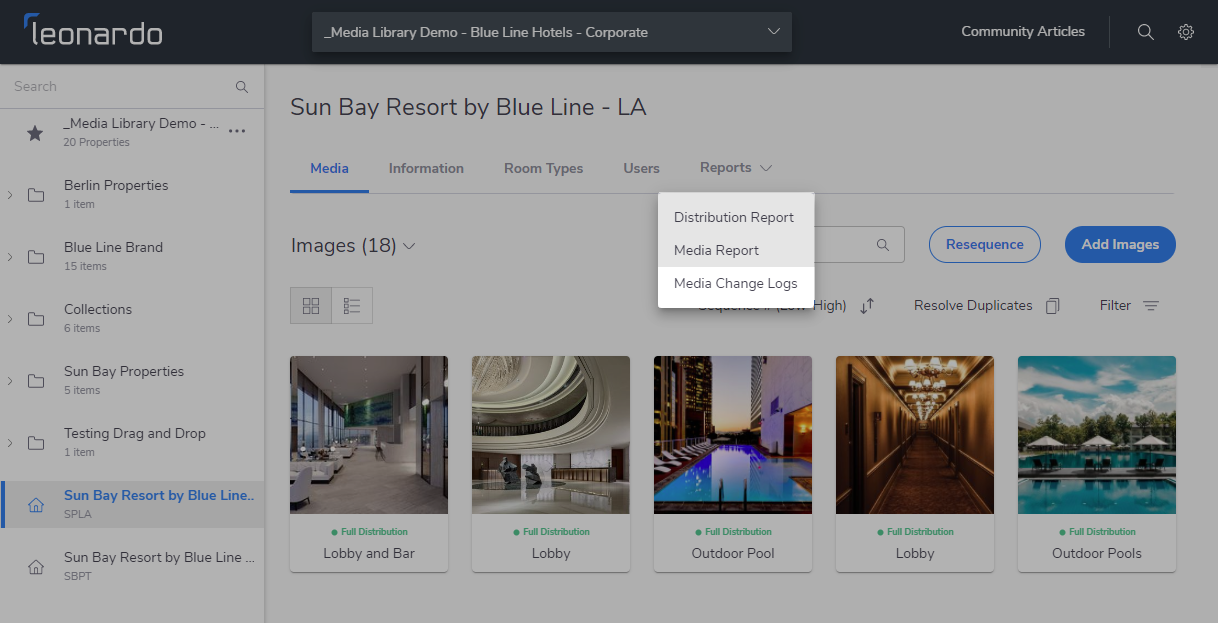 From here, you'll be prompted to select which change log you'd like to view. The options are:
Users–

View

the report for every user or select a specific user from the

drop-down

list

Actions – See everything or create a filter of the actions you want to monitor. "Actions" are specific tasks within Content Manager, such as deleting or editing a specific media file

Changes – Where "Actions" are

specific task

s

, changes are where those actions occur. You can filter to only see changes to

active

or

inactive

media, or changes to the property or folder, and so on.
Once you've selected the report parameters you need, hit "Show Results" to see your media change log!
From here, you can search by Media ID, date, message (a summary of what changed), action, user and change. Scroll to the bottom of the report to see all changes over time.
For more information about media changes and tracking in Content Manager, reach out to your Account Manager.