What is TripAdvisor?
TripAdvisor is the world's largest travel site. As a trusted source of advice from real travelers, TripAdvisor branded sites make up the largest travel community in the world, with more than 200 million reviews and opinions covering over 4 million establishments in the hospitality industry. TripAdvisor is travel shoppers' go-to destination for insights and tips, and honest conversations between travelers.
Who is using TripAdvisor.com?
With nearly 260 million unique monthly visitors on TripAdvisor branded sites, one can argue that every single type of travel shopper is using TripAdvisor.com for some part of their travel shopping journey – especially during the research phase. Real-life reviews are more important than ever, and shoppers flock to TripAdvisor to see authentic user-generated photos to get the real story. This channel truly appeals to all travelers.
Where is my digital brochure on TripAdvisor.com?
TripAdvisor.com has integrated still images, 360 tours, video, and flash presentations in a pop-up digital brochure player for all properties listed on their site.
To see your property's media on this channel, first search for your property.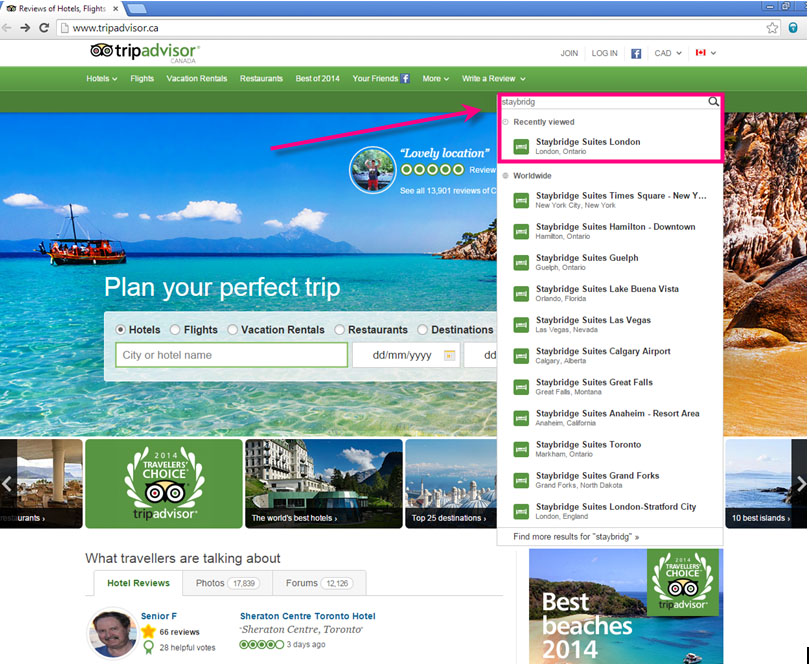 Once you land on your property's page, select 'Professional Photos.'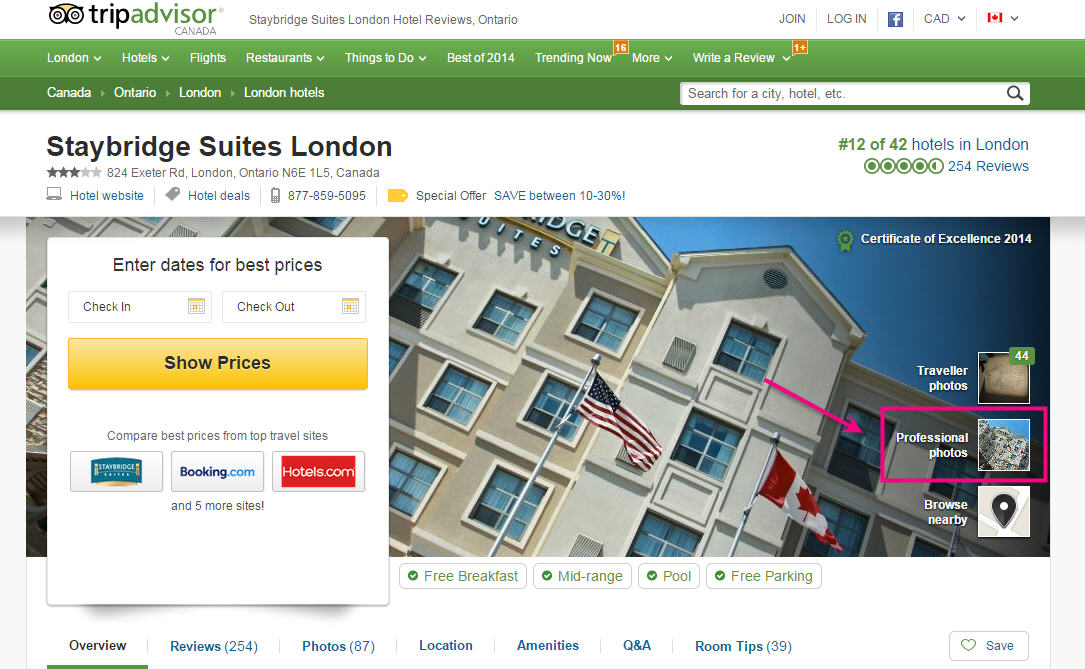 On TripAdvisor.com, select 'View Multimedia Tour'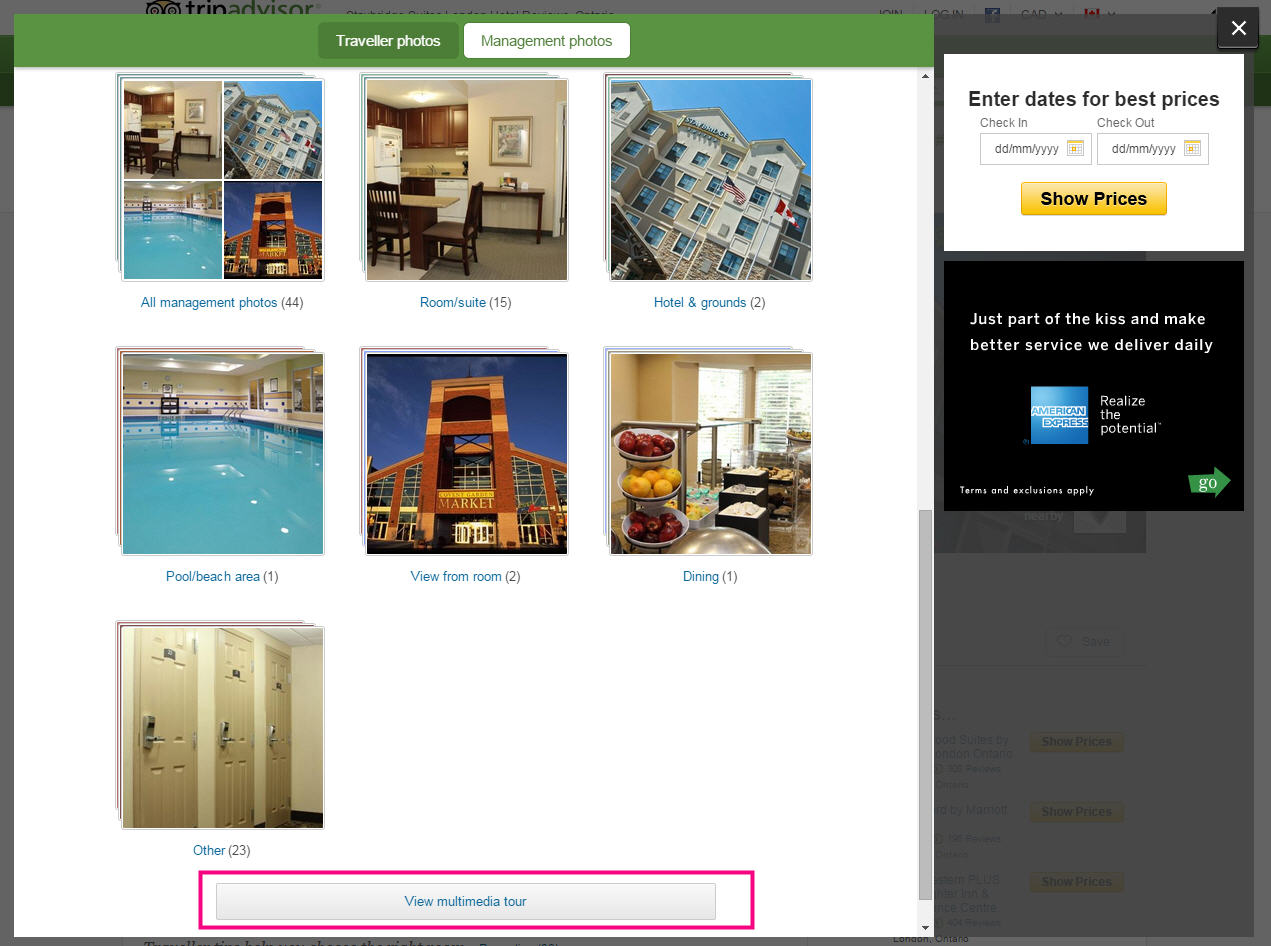 Here you'll see your property's story displayed. Your property's photos, virtual tours and videos are presented to the travel shopper, organized in the tabs you defined and accompanied by the text descriptions you added to your media in Vizlly.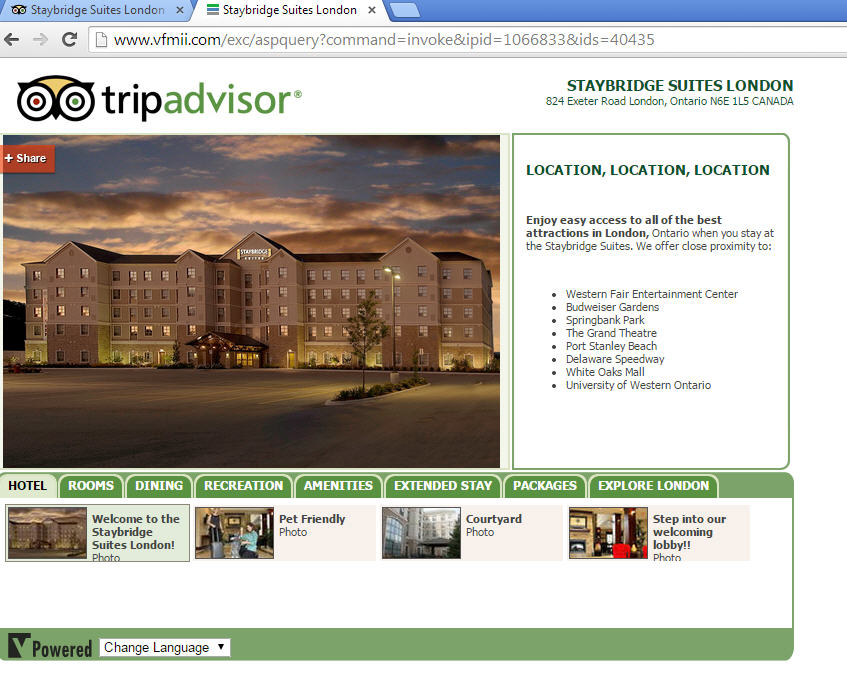 How do you stand out on TripAdvisor.com?
Since TripAdvisor.com appeals to such a broad variety of travel shoppers, it's important to maximize your impact on this channel. Customize your digital brochure so it really highlights all of the unique features of your property. Be sure to include many different types of photos, and other rich media including video and 360 tours, and make sure that you're conveying a compelling and consistent story for travel shoppers.