What is Cvent?
With more than 200,000 suppliers listed on the Cvent Supplier Network, Cvent is one of the largest players in event travel. Cvent, Inc. is a leading event management platform that offers software solutions to event planners for online event registration, venue selection, event management, mobile apps for events, and more. Cvent provides accommodation providers with an integrated platform, enabling properties to increase group business demand through targeted advertising and improve conversion through proprietary demand management and business intelligence solutions. Cvent solutions have enabled clients around the world to manage hundreds of thousands of meetings and events.
Who is booking on Cvent?
Event planning is one of the fastest growing occupations in the United States and Cvent is an extremely valuable resource for all event planners. It provides all of the information they need when researching venues for their event, and allows them to submit Requests for Quotes–all in one convenient platform. As a result, this channel is favored heavily by event planners, professional and not, from all industries. For more insight on event travelers and what they're looking for, check out this article.
Where is my digital brochure on Cvent?
As part of Leonardo's VNetwork, Cvent displays your media in a dynamic Multi-Media Web Gallery. Here's how you can find your media on Cvent.
(Note that although users require a login in order to access the full features of Cvent, you don't need to login to search for your property).
1. Head to Cvent.com and click on 'Find Hotels or Venues For My Event'

2. Enter your property's city, zip code, or address and click 'Search'.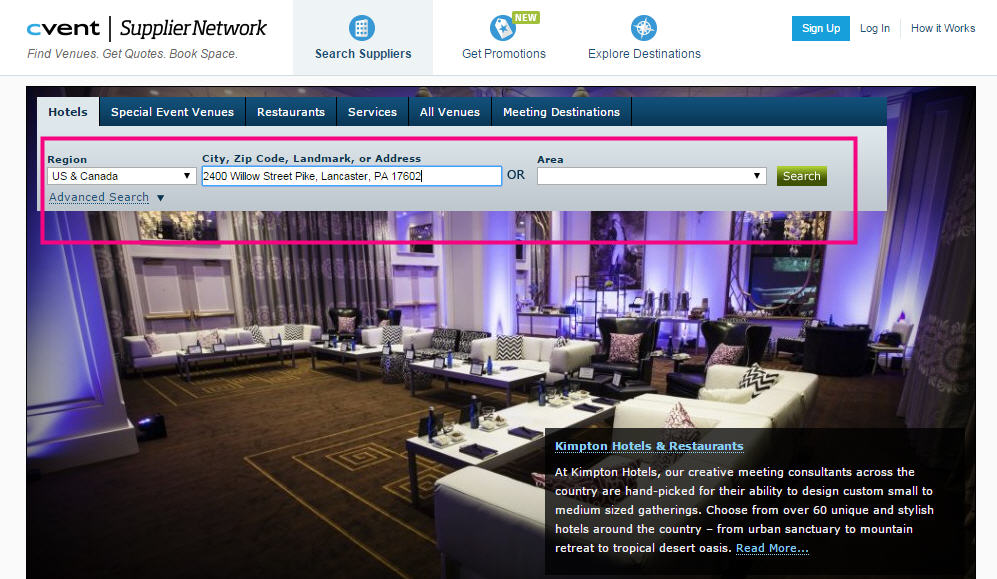 3. Your property should appear in the search results. Click on your hotel.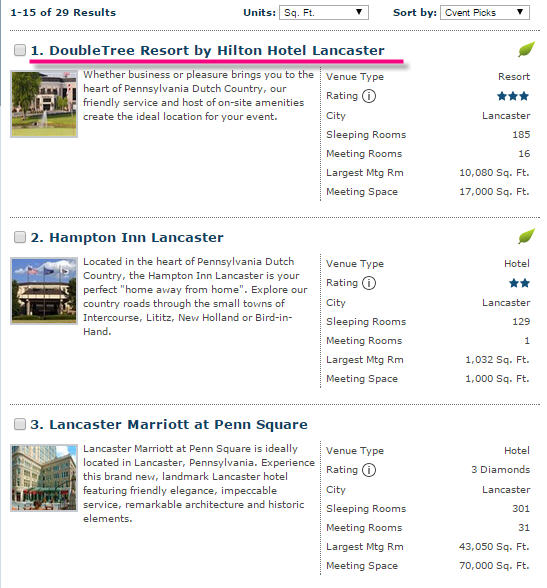 4. Once you're viewing your property's page on Cvent, click on the 'Multimedia' button.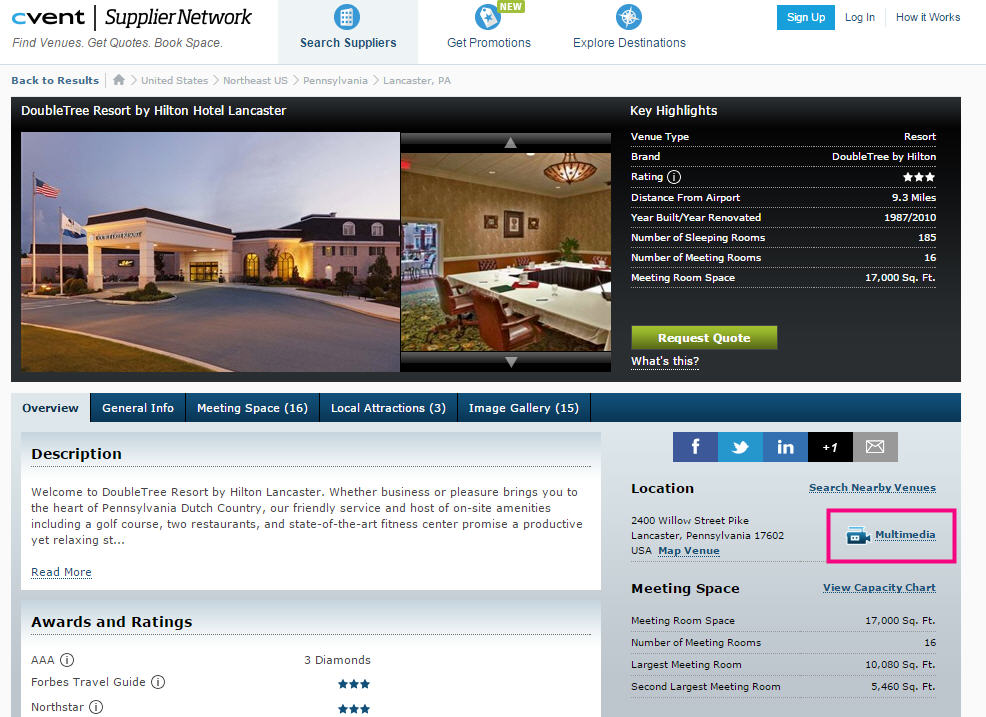 5. And that's it! Your property's digital brochure should pop up in a separate window.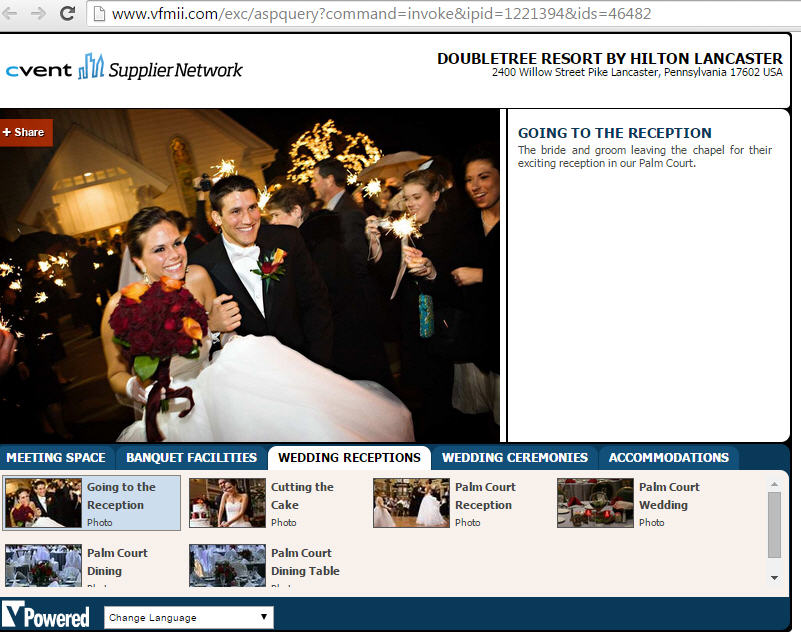 How do you stand out on Cvent?
To maximize your impact on Cvent, you can further customize your digital brochure to tell a targeted story that speaks specifically to the needs of the event travel shopper. This includes highlighting features that are important to event planners and travelers – including your event spaces, dining options, floor plans, helpful services, and anything else that these travelers would appreciate. Read this article for some tips on what's important to event travelers for even more inspiration!
Vizlly customers: Learn how to tell a targeted story on Cvent and other individual travel channels, including how to customize which channels display your digital brochure.
VBrochure customers: Learn how to customize your VBrochure player for individual travel channels.