To make changes to a Feature Story after it's been created, follow these easy steps. If you would like a refresher on how to add and manage your property's visual content, please click here.
1. Login to Vizlly, hover over the StoryMaker tab and select Feature Story.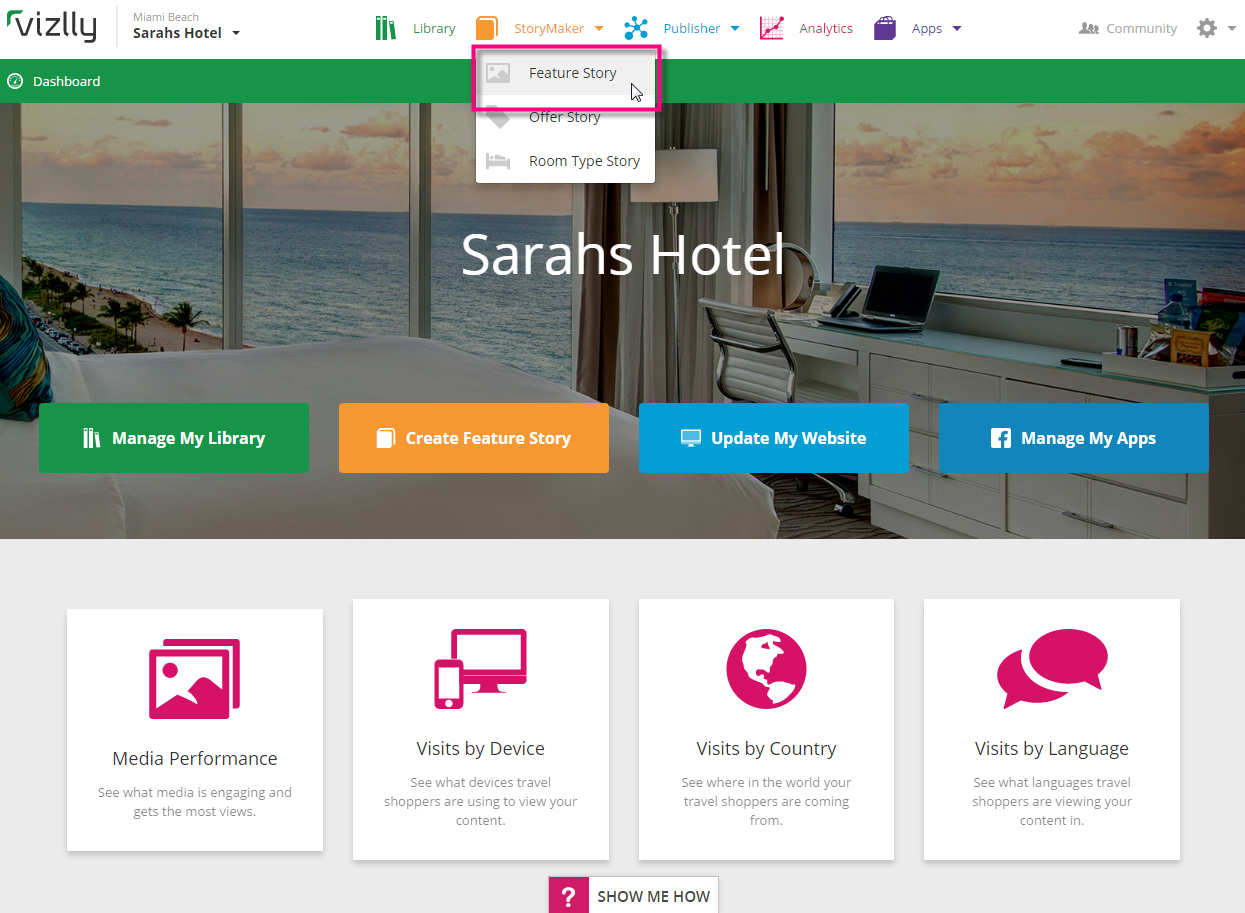 2. Hover over the Feature Story you would like to edit. Click the 'Edit' button.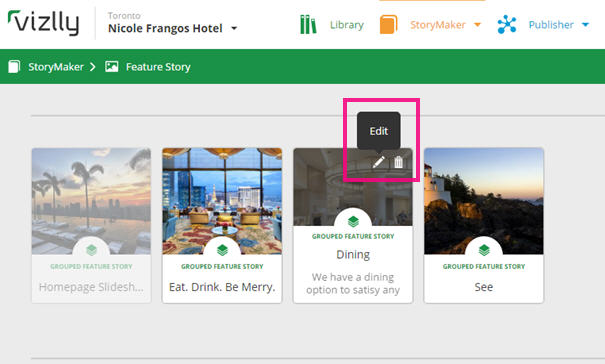 3. Edit your Feature Story as you wish, following the same process you followed to initially create your story.
For a refresher on how to create a Feature Story, click here.