Before you can create a room type story, you'll have to fill out the necessary information to create your room types. Follow these steps.
1. Login to Vizlly, click on your property name and select Rooms.

2. You'll see a list of the room types you've already created (if you've already created some, like in the example below). To add a new room type, select Create a Room Type.

3. You'll be presented with a dialogue box that requires the following information:
Room Type Item Name: Keep it short (one to three words max). Travel shoppers will see this name, so make sure it accurately describes the room.
All image of the room: Drag and drop the images that represents this room from your Library.  The first image you drag over will be the thumbnail image for the room type
Description: Write a short text description of your room.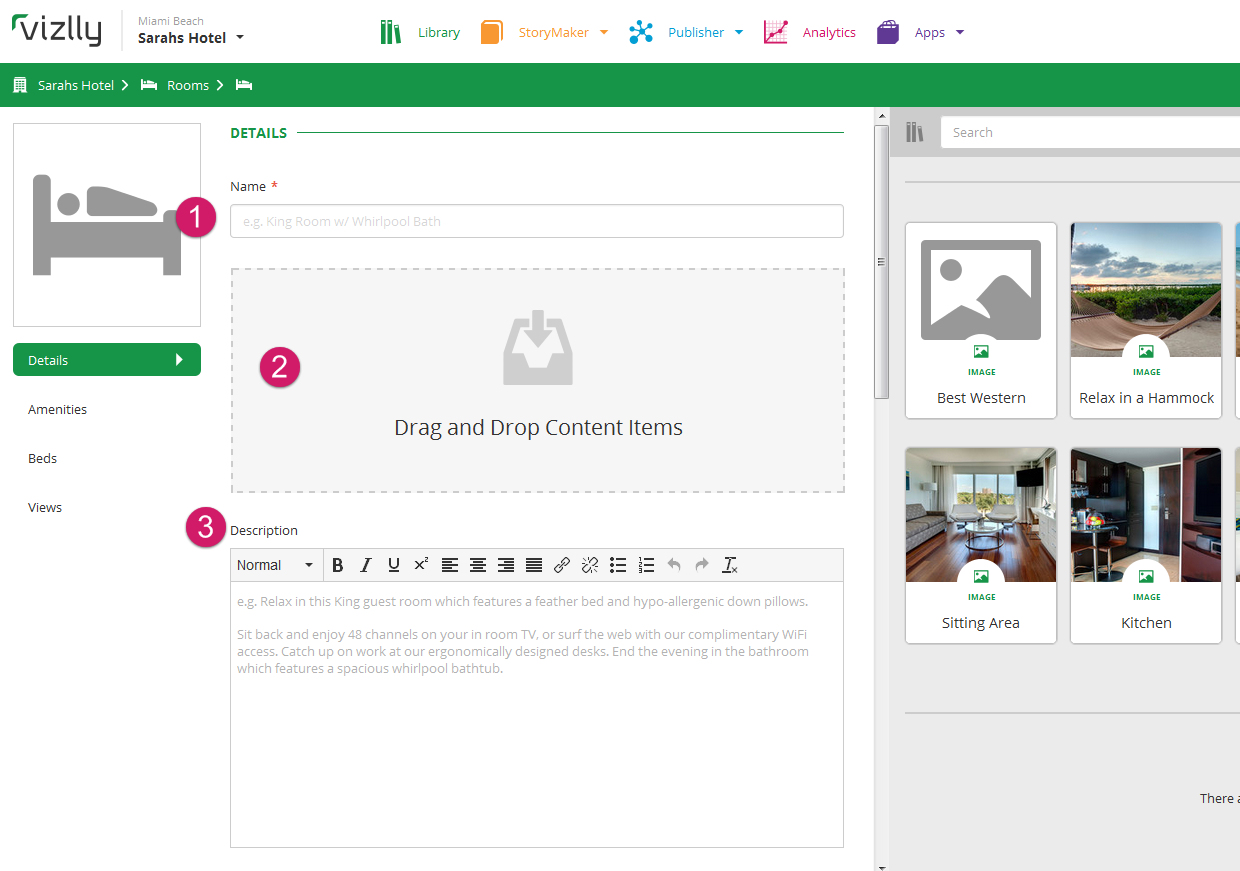 4. Next, fill in the general room information: this includes information like occupancy, room size, and rate range. You can find a lot of this information in your property's Central Reservation System.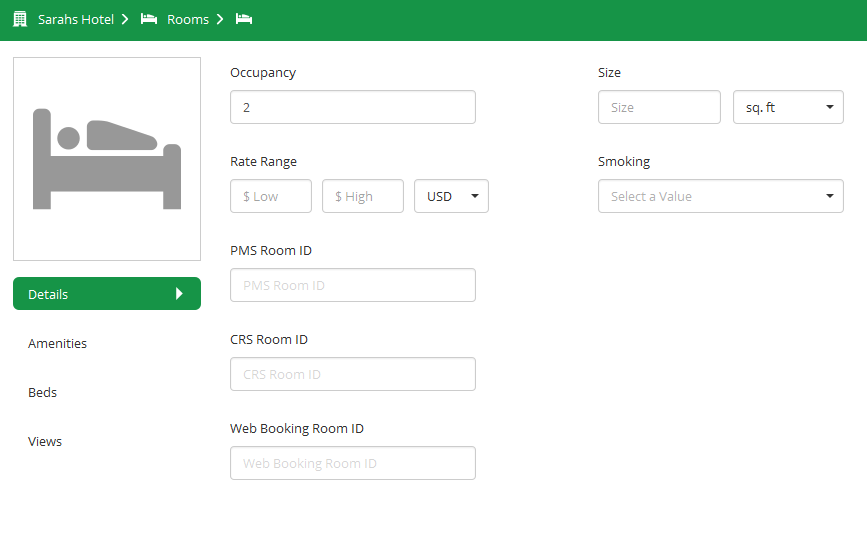 5. Next, add the type(s) of bed(s) that this room contains.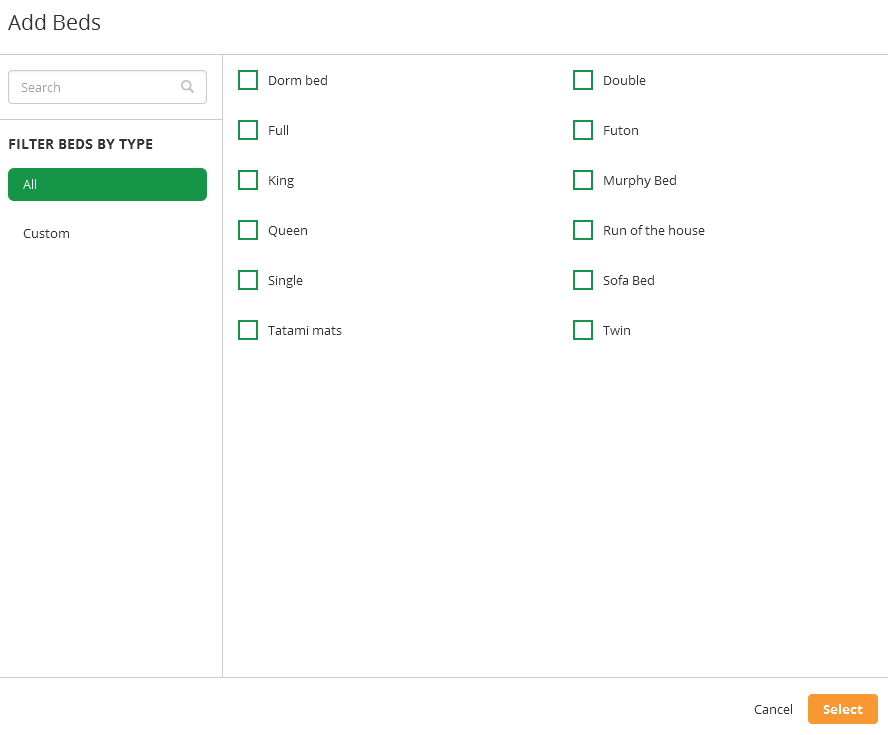 6. Then, indicate the type of view that this room has.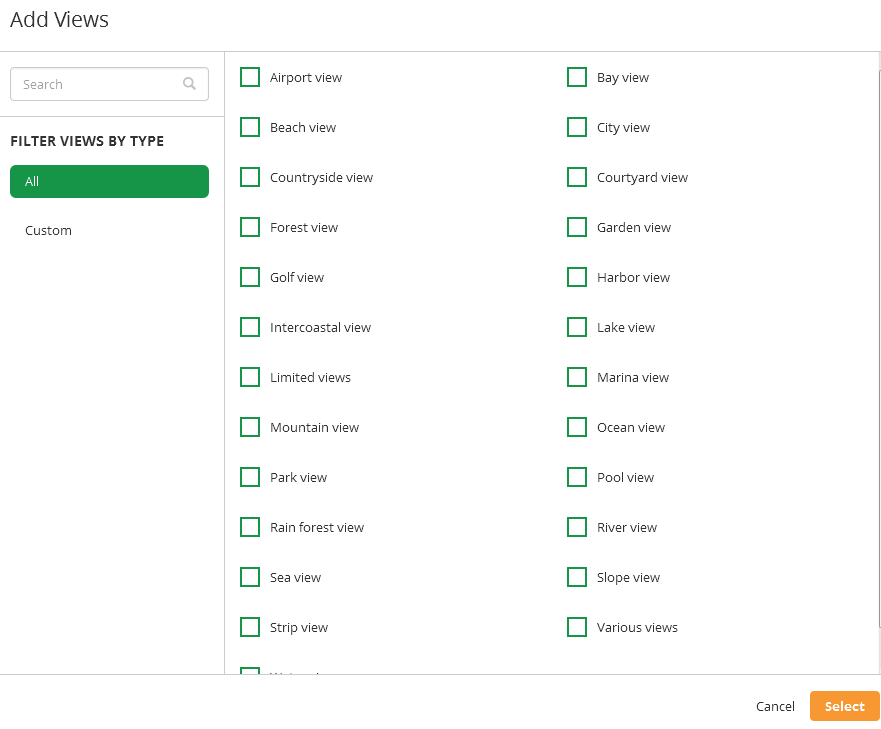 7. Next, add the room amenities that you would like to highlight. Amenities are broken down by category. You don't need to add every single amenity the room has; we recommend that you add all of the amenities that make this room unique, or that you know will appeal to your customers (i.e. Jacuzzi tub, fridge, etc.).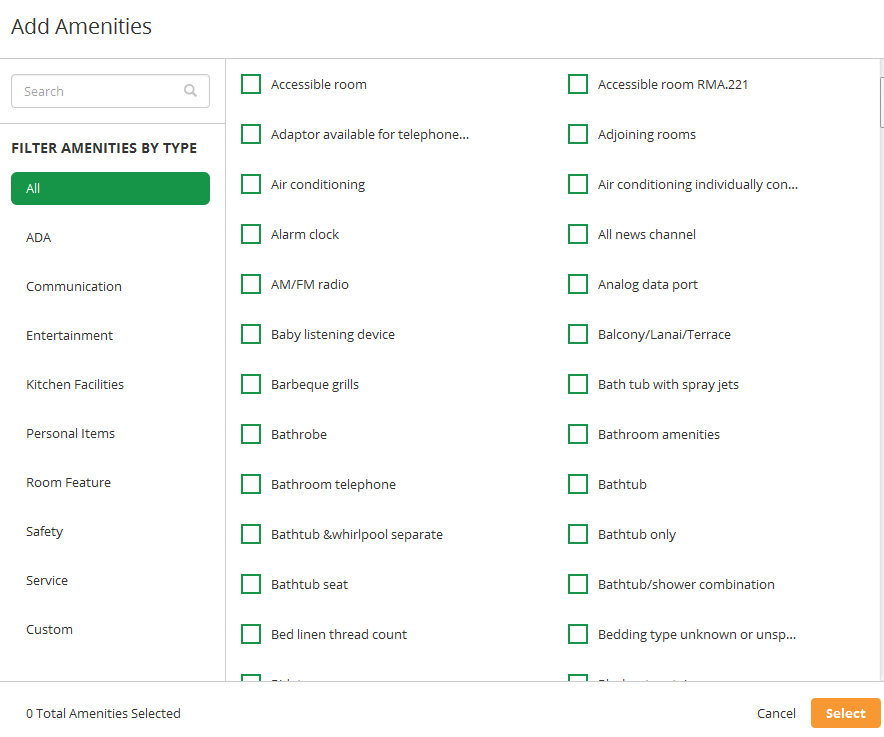 Rooms can be added to your website, mobile websites and Facebook page, and will look something like this: