Bing is an internet search engine developed and operated by Microsoft. Bing Places, similar to Google My Business, is a local business directory that allows business owners to create free business listings on Bing's search engine. Leonardo is a trusted partner with Bing Places, meaning our SEO customers have been listed and verified on Bing Places.
Bing has over 2.3% search engine market share globally, and as of May 2019, Bing has the search engine market share of over 5.5% in the US.
While Google still dominates the search engine market share, it's important to pay attention to even the smallest search engines in your SEO strategy. Despite a lower market share, Bing still gets over a billion unique visitors a month and 12 billion monthly search requests. Having Bing Places setup for your hotel not only helps to improve your overall online presence, it also helps you reach new potential customers. In the world of SEO, website visibility from any search engine is a good thing.

Benefits of having Bing Places
Creating your business listing on Bing Places as well as Google My Business has a number of SEO benefits, including:
Improved visibility on Bing to online customers

Provides your potential customers with the right information about your business

Increases your organic web traffic from Bing Places by adding your website link

Allows you to grow your business with zero investment by increasing the number of customers

Competition on Bing is lower compared to Google, helping you to achieve results faster
Creating Bing Places Business Listing
If your property is already on Google My Business, you can simply import your business listing to Bing Places. It will spare you from filling out all your business information again, and provides you with an option to verify your profile instantly if you're already verified on Google My Business.
If you are not on Google My Business, you can claim your Bing Places listing easily by creating a new business listing and verifying it.
Optimizing your Bing Places Business Listings
Our SEO customers already have verified Bing Places accounts, so now it's time to make sure you are utilizing this listing to increase your website's success on Bing. Use Consistent NAP information
NAP stands for the name, address and phone number of your business. It's crucial to keep this information accurate and consistent across all platforms to improve local search rankings for your property. Whether it is a business directory or simply the contact details on a different website, your NAP information should be same.
Business Description
Add a short description to help customers know what your property is offering. Try to include your property's location, room types, amenities, meeting spaces, and any other details that make your hotel stand out. Adding a few nearby local attractions also helps potential guests convert.
Photos
Make sure to include a variety of images in your business listing, potential guests always want to check out photos before they make a reservation. Include a minimum of 6 photos in your Bing Places listing, and tag them with the available options – Interior, Exterior, Logo, etc. Bing allows business owners to add up to 100 photos in total. Bing requires all the photos to be at least 480*360 pixels, and they accept the file size up to 10MB. Make sure to include the high resolution images with JPG or PNG formats.
Other Details
Business owners have an option to add operating hours, amenities and hotel class to their listing. You will have an option to choose your hotel official star rating which is ranging from 1 star to 5 stars. Bing have listed only 5 amenities so far – Fitness Center, Internet Access, In-house restaurant, Swimming Pool, and Business Center. Choose the relevant amenities for your property.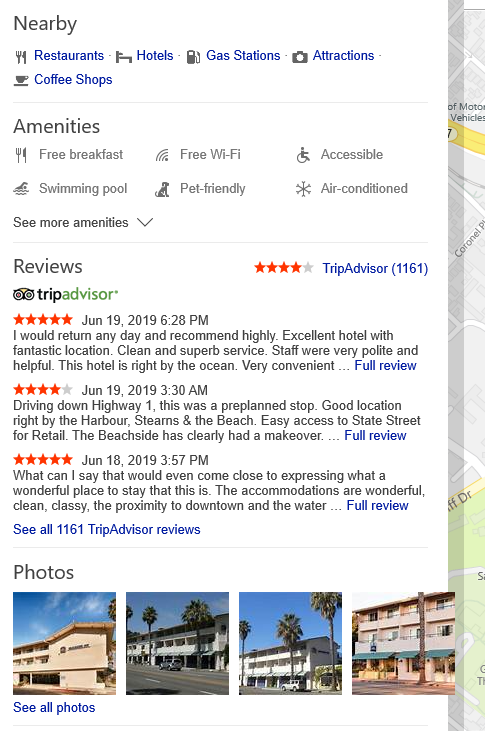 Bonus Tip: Bing Places allows you to add a deal or discount to your business listing and set a specific expiration date. This helps budget-conscious guests check out your special offers and make a reservation.
If you have any questions regarding your Bing Places business listing, please reach out to your Vizlly Success Manager.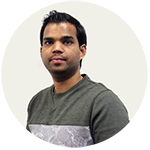 Written by Rahul Kandi, Sr. Search Specialist
References:
Statcounter
http://gs.statcounter.com/search-engine-market-share/all/worldwide/2019