You asked and we listened. Media Library now includes in-app reporting to give you a clear view of media performance and usage.
Media insights for full distribution control
Media Library reporting is part of our larger goal of giving hotel brands more insight and control into the way their story is told online. Based on our conversation with customers, it was clear that you need easy and comprehensive access to usage data. With these reports, we're giving hoteliers more security, and tools to create a powerful media and brand strategy.
Now you can now see who, where, and when media is being downloaded. Identify properties with high or low downloads, as well as your most (and least) popular media. For even more detail, download reports into a sharable CSV file.
What to expect from Media Library reports
Inform media and marketing strategy by assessing high-performing media and properties
See download numbers: including properties with the most downloads, and the most downloaded media overall
Analyze individual properties' media performance and downloads
Searchable by date, property, caption, or user
Use the dashboard or download a CSV with data
Understanding Your Reports
Here's an overview of how to access and navigate reporting in Media Library.
Access the Reports by clicking "Reports" in the top navigation. The first page provides an overview of all properties and the number of downloads each has received.
You can select a date range for every report, for data up to the last three months
You can download any report into a shareable CSV file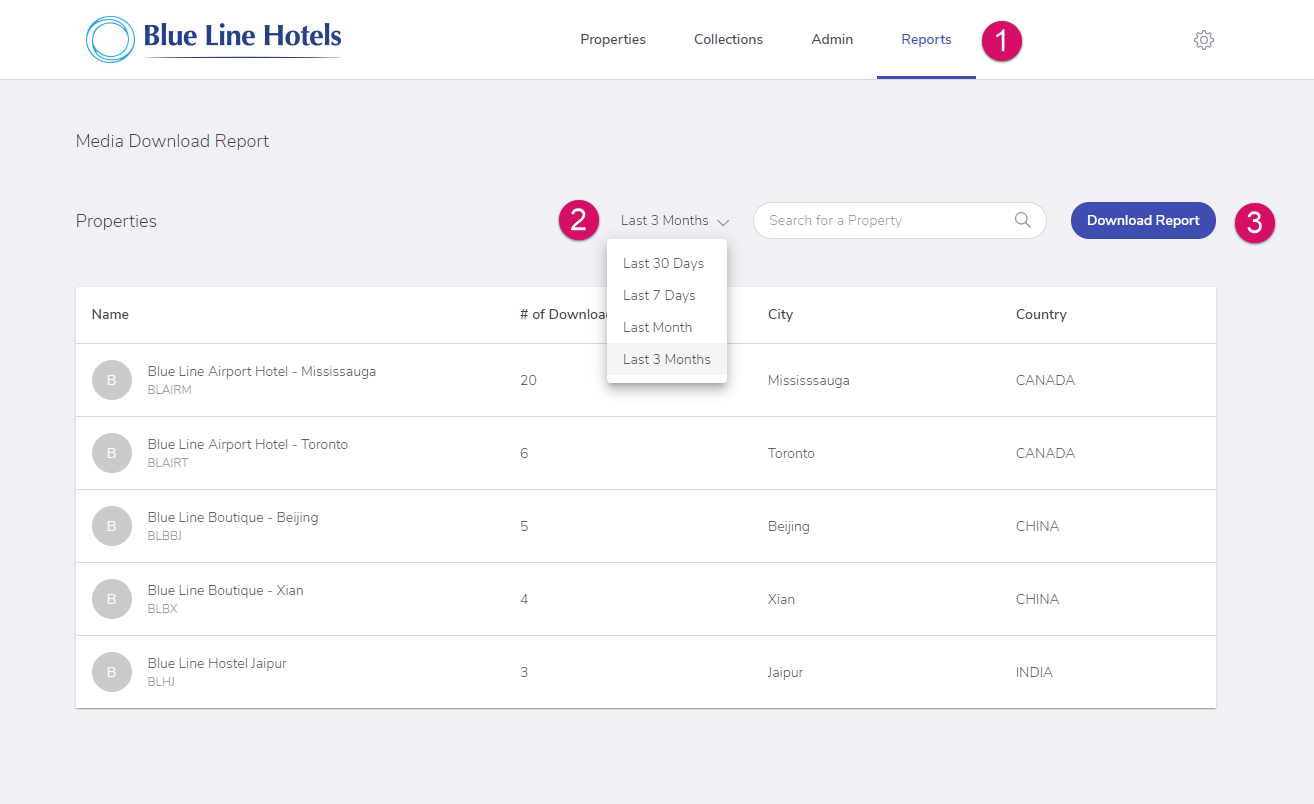 Click any of the property names on the previous page to drill down into media by property. Sort by clicking on the column heads to evaluate by number of downloads or category.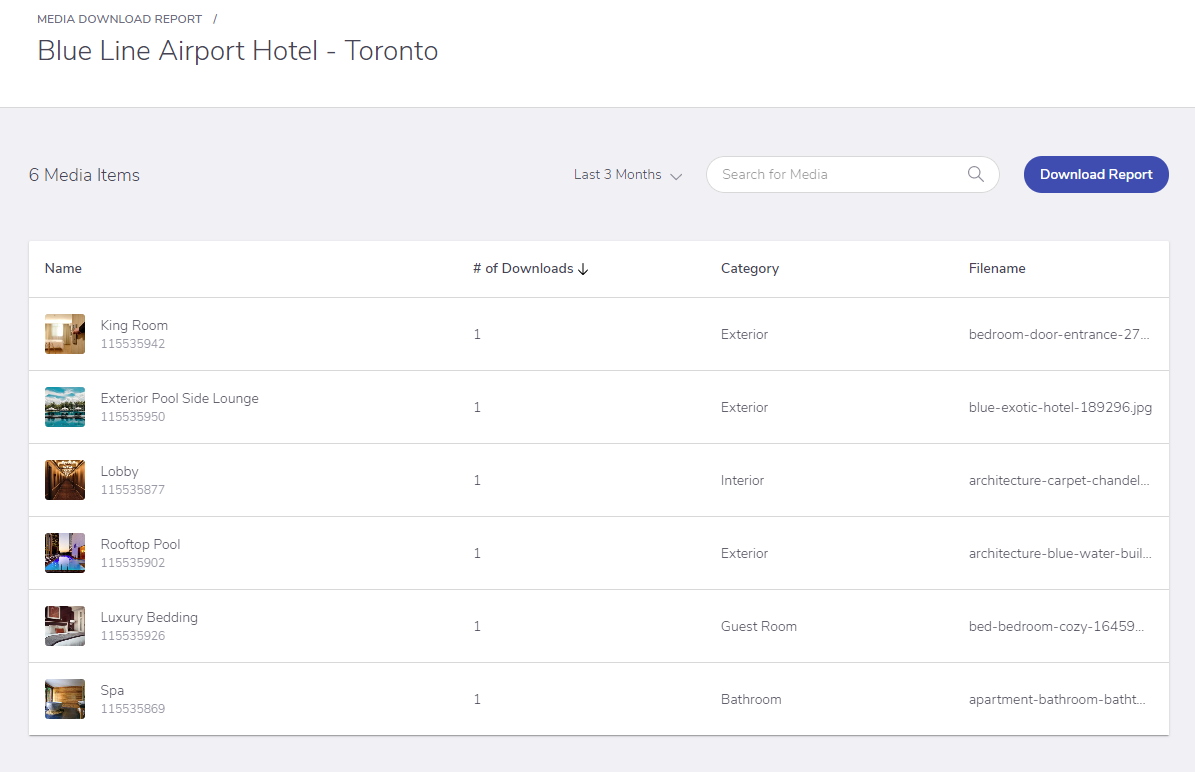 See an individual media's usage by clicking on it at the property-level to be taken to a full download report, which will show you who downloaded that media item and when.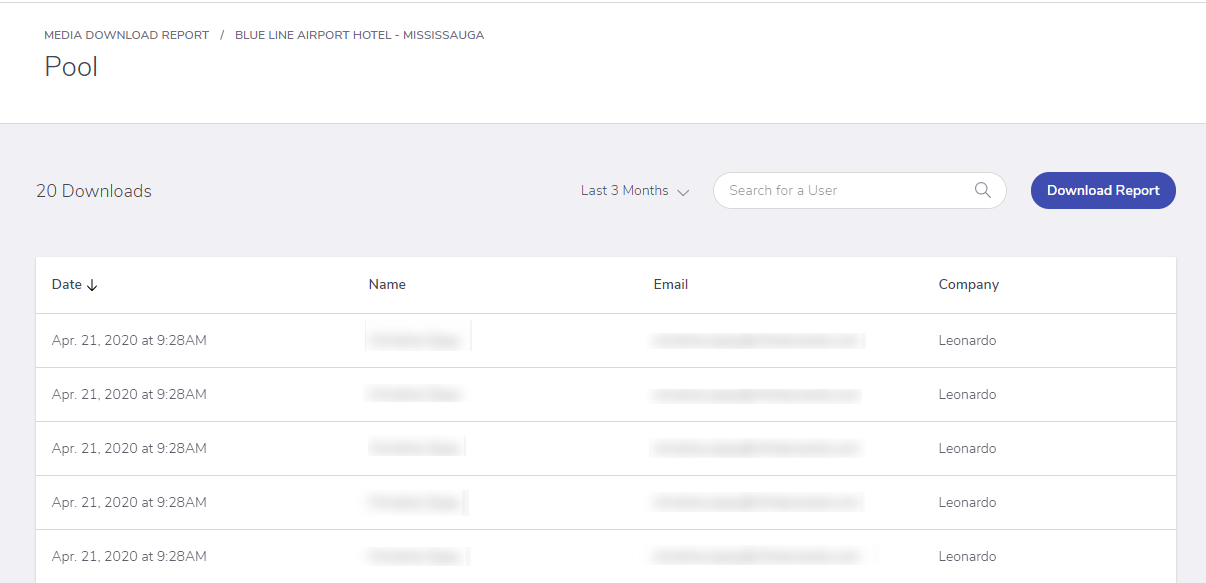 If you have any questions about accessing or setting up Media Library reports, your Account Manager will be happy to help.