Local SEO is a highly effective form of online marketing. It allows businesses to promote their services to local customers in search engines at the exact moment they're searching for your type of business.
Think of it like this: instead of dropping leaflets off on the doorsteps of someone who may or may not be interested in your hotel, local SEO removes the guesswork from local marketing by reaching customers who are ready to make a booking.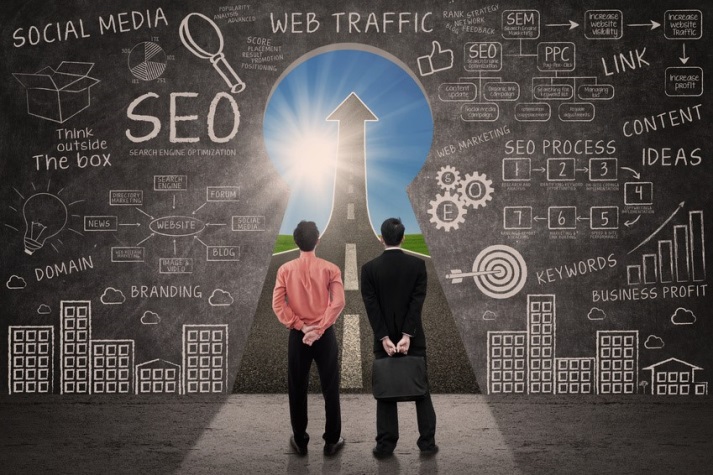 Why local SEO makes sense for hotels
Traditionally, local SEO has been effective for small businesses, like general contractors or plumbers. More recently, larger multi-national brands have recognized the advantages of this type of online marketing. If your hotel isn't benefitting from local SEO, it's time to start!
According to Google's research, 4 in 5 consumers use search engines to find local information. Local searches lead to more purchases than non-local searches. What does that mean for your hotel? That people are looking for you locally, and they're ready to take action when they find you.
Whether you manage a one-of-a-kind boutique resort or are part of a worldwide hotel chain, it wouldn't hurt to be ranked for the local searches both visitors and locals have a tendency to use. It leads to increased web traffic, and ultimately, more bookings.
Here are 3 tips on how to help your hotel rank better and convert more local searches into hotel guests:
Tip 1: Post content with a local focus
Localized content is based on your local area and educates your website visitors on what's available. This is a natural fit for hotels, because travel shoppers are keenly interested in what's going on in the community, what festivals are on, museums are open, and restaurants are close by.
There are a few different ways you can include localized content on your hotel website. You can dedicate a page to sights in your city or highlight popular restaurants and shopping in your neighborhood.
The benefits of including localized content are two-fold. It will improve your property's local search ranking, while also providing your website visitors with the local information they want to see before making a booking. By including local information on your website, travel shoppers are able to gain all the information they need without leaving your site, creating a clearer path to booking.
The Holiday Inn Albuquerque shows off the best of the area in the Things To Do page of their Vizlly website. They offer information and links to the local university, convention center, popular restaurants, golfing, skiing and everything a tourist could want to see!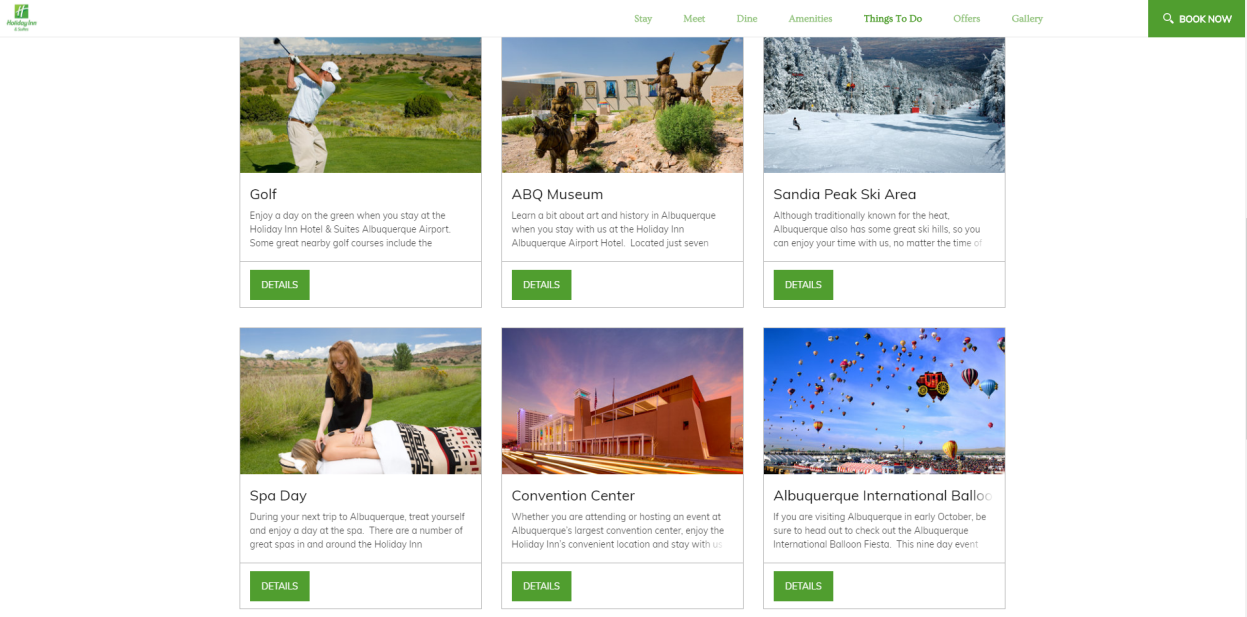 Tip 2: Optimize your Google Maps and update citations
Google Maps is a favorite tool for business and leisure travelers alike, so your hotel definitely needs to be there. If travel shoppers can't find you on the map, you're going to miss out on bookings!
It's easy to claim your map listings through Google My Business. Not only will this increase your hotel's exposure, it will also give you the power to manage how your hotel appears on Google Maps. Here are the instructions from Google on how to add or claim your listing.
The Best Western Plus Landmark Inn in Park City, Utah has claimed their listing on Google Maps, making it easy to view the hotel's location along with interior and exterior photos of the property that travel shoppers want to see!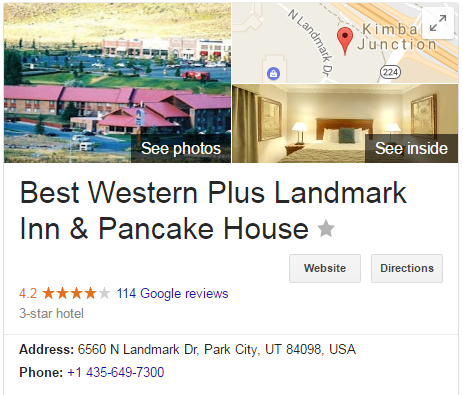 In addition to Google Maps, citations can improve your ranking in Google and Bing. Citations are mentions of your hotel name and address on other webpages—even if there is no link to your website. An example of a citation might be an online yellow pages directory where your hotel is listed, but not linked to. Other factors being equal, hotels with a more citations will probably rank higher than properties with fewer citations.
Tip 3: Build your local links
One of the most important factors in SEO is organic links on other websites that point to your hotel's site. Strive to get links from websites you want to be associated with and that make sense for your hotel.
If your city has a tourism organization, perhaps they'd link to your hotel on their website. Do some research of local clubs, festivals, arts, and businesses and build relationships with them to generate more high quality backlinks to your website.
Like we covered in tip 1, you're providing backlinks to businesses in your local content, which gives local sites more reason to connect and link to your hotel site. Keep in mind that the key is to only link to, or get links from sites you want to be associated with and that make sense for your property.
The Inn at Kettleboro in New Paltz, New York is a popular choice for weddings. As a result, they receive backlinks from wedding photographers who post photos online and mention the property. This is a great example of how relationships with local businesses, like photographers, can help create quality backlinks. Here's an example of a blog post by duetimage photography that links back to the Inn at Kettleboro's website.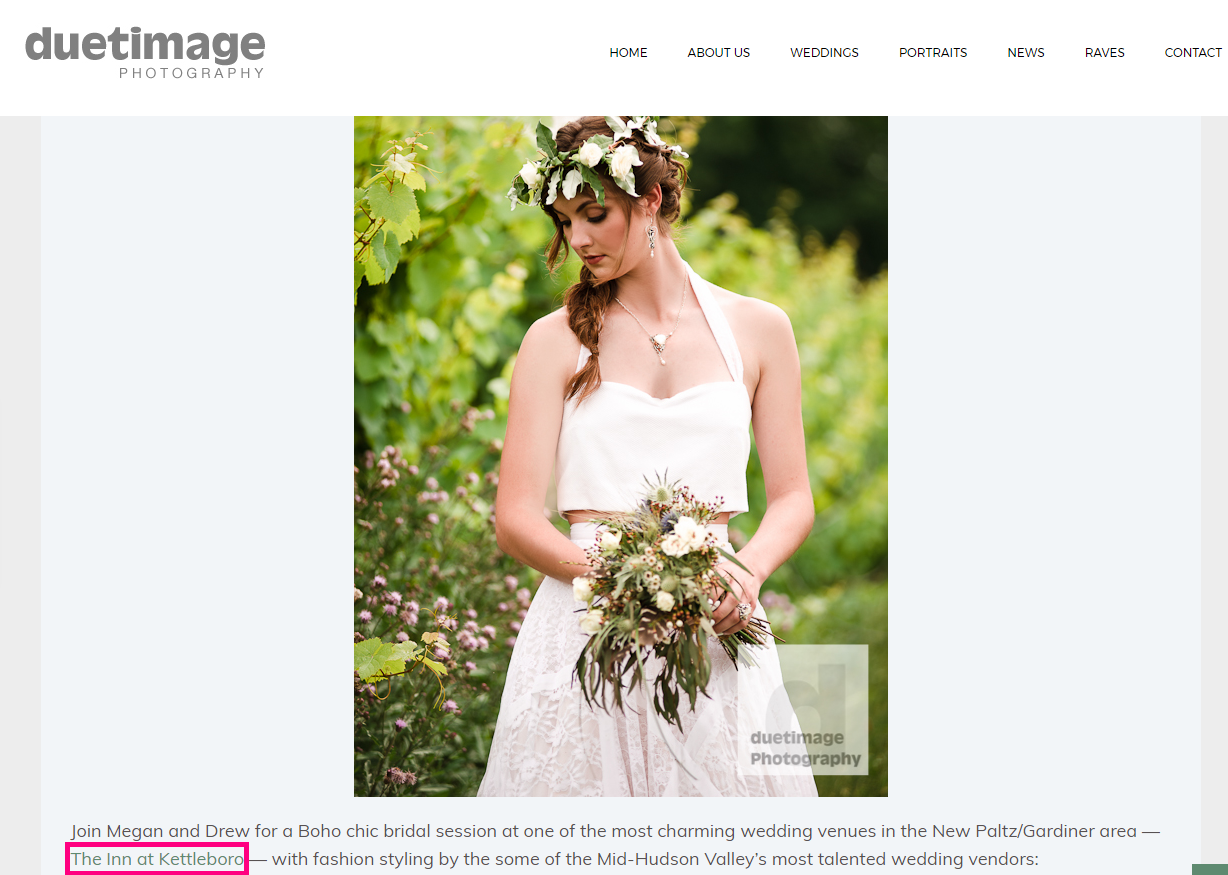 Want to learn more about SEO for your hotel? Learn how to optimize your hotel images for SEO, or learn the top SEO mistruths.