The most cost-effective way to drive traffic to your hotel website is organically, so it's no surprise that hotel marketers want to learn more on how to do this effectively.
Driving overall traffic to your website is important, but driving quality traffic should also be a priority. By "quality traffic," I mean visitors who are likely to book a hotel in your area in the near future.
But how do you find these travel shoppers? Or, more accurately, how do these travel shoppers find you? By tweaking your SEO strategy to focus more on long tail keywords, you'll be able to drive more quality website traffic that is more likely to convert.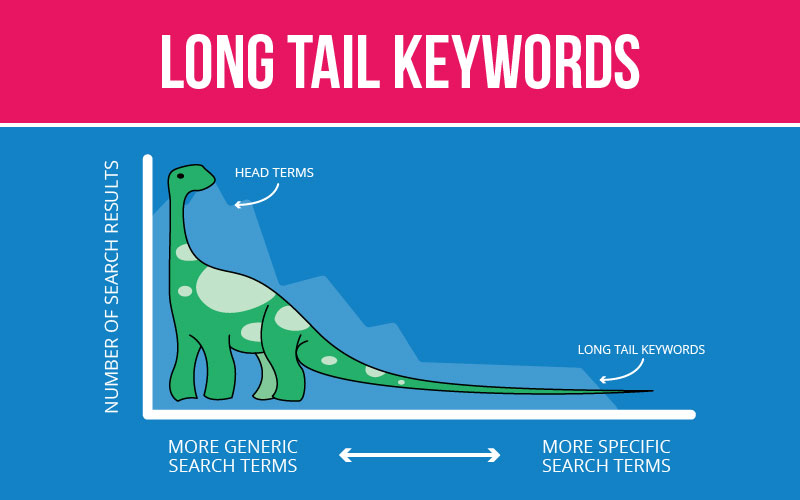 What Are Long Tail Keywords?
Long tail keywords are search terms that consist of 3 or more words. They are more specific than commonly searched keywords like "hotels," which are known as 'head terms.' Many hotels will try in vain to rank for head terms because they are searched more frequently. However, this also means they are more competitive. Long tail keywords, on the other hand, are less competitive and likely to drive more qualified traffic.
Long tail keywords are more targeted and transaction-based in nature. A long tail search for something like "kid-friendly Miami hotel near the zoo" indicates that the travel shopper has already identified their main hotel shopping criteria. They know the location and type of hotel they want to stay in, and are likely ready to book. A study by SEO & SaaS company, Conductor, found that long tail keywords convert 2.5 times better than head terms.
Why Focus On Long Tail Keywords?
Your SEO strategy should be focused on three main factors: volume, competition and relevance.
Volume
Many hotels choose to target head terms because they are often searched millions of times per month. However, head terms only make up a small percentage of the total number of searches.
Long tail keywords are searched less frequently, but there are far more of them than head terms. As a result, over 70% of all searches are long tail, so there is ample opportunity for you to increase traffic volume by targeting long tail keywords.
Source: HitTail
Competition
You want to rank highly for the keywords you choose to target. The problem with head terms is there's a lot of competition for the top spot on Google. Page 1 rankings are often dominated by big players like TripAdvisor or Expedia because of their high traffic volume and strong domain authority.
Long tail keywords can help you get found by targeting less competitive search terms. This will help you rank higher and capture a larger percentage of the people using this search term.

Source: HitTail
Relevance
The keywords you want to rank for need to be relevant to your property. If you rank for "child friendly beachfront Miami hotel" and your property is neither child friendly, nor on the beach, any traffic you receive will quickly leave your website. Driving more bookings on your website is only possible if you're using relevant keywords to attract the right kind of visitors.
Which Long Tail Keywords Should You Target?
To know which long tail keywords to target, you must first have a clear understanding of what your hotel offers and what type of guests stay at your property.
If you attract mainly business travelers, you want to focus on keywords that will resonate with them like: "Brisbane hotel with small meeting rooms," or "Toronto hotel with onsite dry cleaning." Ask your guests why they booked with you. Were there certain features about your property that they were looking for?
How To Improve Your Long Tail Keyword Ranking
Once you have identified your long tail keywords, you need to produce content that is relevant to these search terms and will appeal to your ideal guest. The easiest way to do this is to add a standalone webpage with "Things to Do" or "Special Offers" which is easy to do with your Vizlly website.
Want to learn more about SEO for your hotel? Read the 3 local SEO tips that can help drive bookings, and how backlinks can improve your rank on search engines.