Sometimes it seems like online travel agencies (OTAs) are as mysterious as they are powerful. If you spend time questioning whether your hotel content is making the cut, or trying to understand the way OTAs score hotel content, you aren't alone.
By being presented well on OTAs and travel websites, hotel properties increase exposure, make an impression and even increase direct bookings. The more complete your details and content are on the OTAs, the more likely your properties are to be found.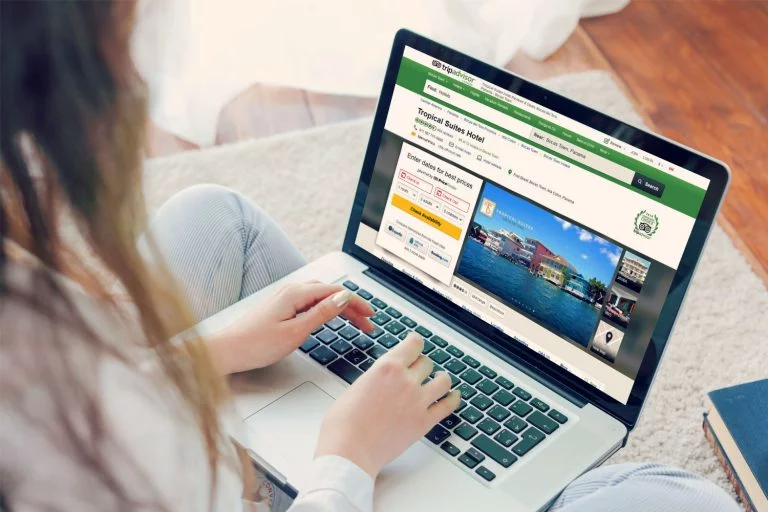 What is an OTA Content Score?
An OTA Content Score is a way of ranking properties based on the quality and completeness of their text and visual content. The purpose of these scores are to help hotels understand how the quality of their content ranks, and to encourage hotels to add the text and visual content that OTAs consider important for driving bookings.
Scoring methods, were designed to improve content quality in specific areas with high customer attention during the shopping process (areas that help convert travel shoppers). A higher content score for a property means greater potential to rank higher in search results on OTAs, so it's important to do what you can to drive up your score. And one of the easiest ways to do that is by improving the quality of your content.
How to Improve your Content Score
Recognizing the impact a high Content Score can make for a property's visibility on OTAs, many hotels want to know how to improve their scores. Here are some easy-to-follow Do's and Don'ts for improving OTA Scores.
DO:
Provide a minimum of 4 photos per room type – and don't forget to showcase the bathroom in at least one of those photos.
Keep content current by encouraging hotels to review their content monthly and make updates as needed.
Include accurate room types and captions with engaging, descriptive language.
DON'T:
Underestimate the importance of quality; high-resolution images earn a high score! Strive for images with a minimum of 2048px on the longest side (2880px for Expedia).
Hold back on quantity of media. Travel shoppers are 150% more engaged on listings with more than 20 photos (TripAdvisor). Include as many images as you can.
Content Manager Helps You Stay Consistent and Correct
Travel shoppers and OTAs alike want to see and display high quality content that's clearly labelled and is an accurate depiction of your hotel. So make sure your content is checking all the boxes when it's being put into Content Manager – it will save you trouble down the road, and ensure you're putting your best digital foot forward.
With Content Manager, you ensure that your content is managed, consistent and distributed to the OTAs. Your content is automatically matched, duplicate images are grouped, and images are delivered in multiple sizes and formats. Instead of manually visiting every OTA and filling in fields of details, Content Manager distributes hotel images, captions, and room types (if implemented) to the OTAs for you.
Here's the items hotels should input in Content Manager to help improve their Content Score:
A well written caption. On some OTAs, the caption is the only descriptive text a travel shopper will see, so ensure your captions explain your images.
Define the category specifically. Uncategorized content can have a negative impact on your Content Score, so categorize content as specifically as possible. Instead of choosing "Guest Room" choose the specific sub-category like "Deluxe Room, Suite, Standard Room, or Bathroom". See a list of OTA categories.
Include a brief description. Some channels will display the text, offering hotel's more opportunities to share information and provide context.
Include Room Codes for Guest Room Content (if implemented). Room Type functionality in Content Manager can be used to create an association between a room code and the visual content that should be tied to that room code. When a guest room visual is uploaded into Content Manager, set a room code for the image to create a link between the room code and its related images.
Following media quality best practices and using Content Manager to manage hotel media is a powerful way to ensure a strong OTA Content Score and make the right impression on online travel shoppers.