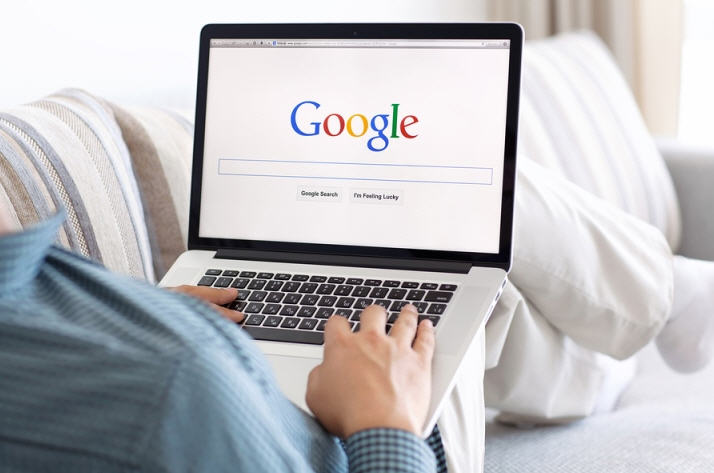 If you're creating a new website, you've probably heard a lot of talk about SEO. But what exactly is SEO? Search Engine Optimization (SEO) is the set of best practices (both marketing and technical) that aims to improve the natural or organic search engine rankings of a given website.
The main goal of SEO is simple: to attract more and relevant users to your website organically, which means without paying for ads. You want your property's website to rank highly on search engine's page results when travel shoppers look for accommodations in your area.
By ranking higher in terms that travelers are searching for, you can increase the likelihood that travelers will click on your website versus a competitor's. Since 90% of travelers start their search on Google, a travel site or an OTA, a well-optimized site is more important than ever.
In order to get you started, we've rounded up our top 5 tips to ensure your property's website is search engine optimized.
1. Focus on keywords
The #1 rule for on-page SEO is to consider what keywords your target audience might be using to search and ensure they're present on your hotel's website. Ask yourself: what keywords or phrases are my targeted guests plugging into search engines?
Your specific area (downtown Toronto), the type of accommodation you have
(boutique hotel) and any other key characteristics to describe your property (like "modern") are great jumping off points.
From there, be sure to include those specific keywords in each page of your property's website.
Want to kick your keywords up a notch? Try Google's Keyword Planner (you do need a Google account, which is free to set up) or Bing's Keyword Research Tool to determine the popularity of keywords you want to include to maximize your SEO for your own website.
2. Create unique, quality content
Having relevant, trustworthy content is a real boost for your site's presence.
In the hospitality industry, content marketing is the act of creating valuable content that travel shoppers will find useful in order to drive sales. Content is essentially anything that conveys a message to your audience. Every photo, video, or description on your site is content.
Search engines love original, creative content, which is why it's crucial for your hotel to continuously create relevant and high-quality information that includes your hotel's keywords.
One example of fabulous content marketing within the hospitality industry is Hotel Josef. The four-star hotel creates consistent content for their blog (filled with tips on what to do in Prague and hotel updates), and their social media channels.
The ideal length of a blog post varies. Some sources say 1,600 words while others agree 400-500 words is a common practice.
3. Ensure your website is mobile-friendly
Nowadays, people cling to their mobile devices like they're an oxygen supply. This mobile-dependency is reflecting in Google's search results. In fact, the search giant found that search results on mobile devices have even surpassed the number of searches made on desktop computers. In order to cater to these consumers, Google recently announced that mobile-friendly websites will be boosted higher than ever before.
There are three different types of mobile website you can have to meet Google's mobile-friendly, SEO-optimized status:
A mobile optimized website: a website that is specifically designed for use on a mobile device
A mobile responsive website: a version of your property's website that reconfigures its content to fit on a mobile device
An adaptive designed website: a website that is designed uniquely for a mobile device
Vizlly provides you with all of these options. Read this article for more information on the difference between optimized and responsive websites.
4. Pay attention to off-page SEO
Off-page SEO is all about building your website's online authority and accounts for approximately 75% of your SEO strategy. You can do this through link building and by having an active presence on social media.
5. Link building
Links that are coming from external websites are the #1 way that search engines can evaluate and rank your website. You only want quality, trustworthy sites linking to your website.
6. Social media
Social search and social signals are a significant factor in a website's ability to rank. Social signals are the likes, shares, views, clicks, and pins on social media sites that send "signals" to search engines.
If you receive a lot of engagement on your property's social channels, this sends out a signal to both the social network and Google that your hotel is relevant and engaging to travelers.
7. Keep User Experience (UX) in Mind
User experience, known as UX, focuses on how customers behave on your website. Do they leave your website after a few seconds? Do customers tend to read other related posts? Google takes these actions into consideration when establishing the quality of your website and your SEO ranking.
Ensure that UX and SEO are working hand in hand with knowing which content visitors are looking for when they go to your site and show them related content.
Visitors who find what they are looking for and are guided to related information will be sure to stay on your property's page longer.
High engagement and a longer average time on a website are keys to SEO success!
For more tips on SEO and Vizlly, check out this article.