In an industry currently facing an uphill battle to recover from COVID-19, we know you're looking for any advantage you can find over the competition. Properly tagging room type images with your internal room codes gives you that edge.
Tagging room codes is essential to a successful media distribution strategy and to improving your hotels revenue potential. Our new Content Manager has improved workflows that make it easier than ever to add your room codes and associate media to them.
Room codes + media = increased conversion
Room photos are some of the most important photos you have. Travel channels have done numerous studies that show that displaying more photos of each room type increases conversion drastically. In some cases to the tune of 60% more. Accurate pictures of each room type increases up-sell opportunities: show travelers the value of a room with a view, or the perks of a Junior Suite over a Basic King.
However, travel channels struggle to accurately and consistently match room photos to room types. That's where we step in.
Our room feeds allow travel channels to integrate room images into the booking process. We know the direct impact room images have on revenue and conversion, which is why we've worked with travel channels so that they can better use the room codes you provide us.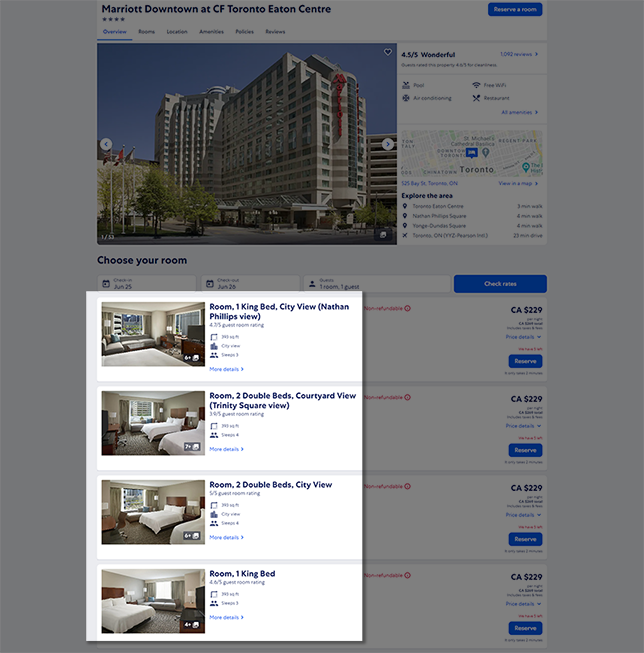 An example of how room codes enhance a property listing on Expedia.com
As of today, Leonardo room type feeds are distributed to some of the biggest travel channels, including Book on Google, DHISCO, Expedia, Travelport, Booking.com and Ctrip.
Get an edge over the competition by improving your travel listings across these key channels. Matching images to room codes within Content Manager improves your OTA Content Score, which in turn improves visibility on channels and increases potential revenue.
Start adding your room codes today
Room codes and their associated images and descriptions can be input into Content Manager, and then distributed to the channels that are setup to ingest this content.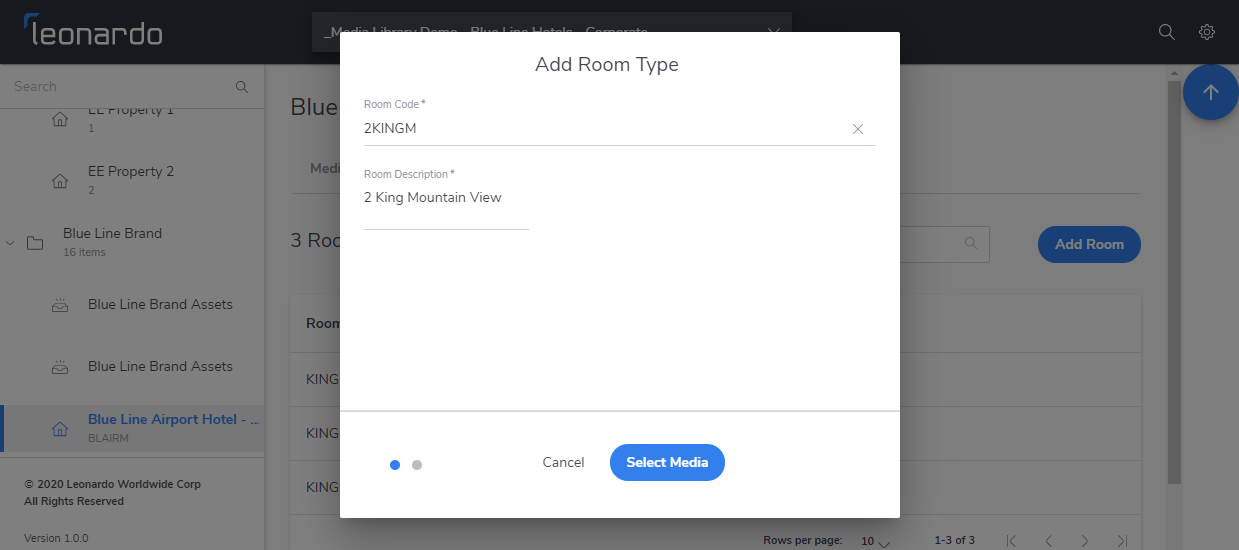 Adding a Room Type in Content manager
When adding your Room Types in Content Manager, keep our best practices in mind. This what channels like Booking.com and Expedia use as part of your overall content score, and is reflected in Content Manager's reporting:
Add at least 4 images per room type, including 1 bathroom image
The first room type image in your overall media sequence is the primary room type image
Watch our video and read more best practices tips on setting and creating room types in Content Manager.