We regularly release new features and updates to our products. In addition to everything below, we're also monitoring and fixing bugs behind the scenes, while also working on larger initiatives and new products.
See product updates from 2022.
Here's the latest news:
---
We've made it easier to bulk assign categories on newly uploaded and existing media. When uploading content you can assign the same category to all files. You can also select multiple existing files from the gallery, click "Edit" from the pop-up and then assign the same category to all pre-selected images.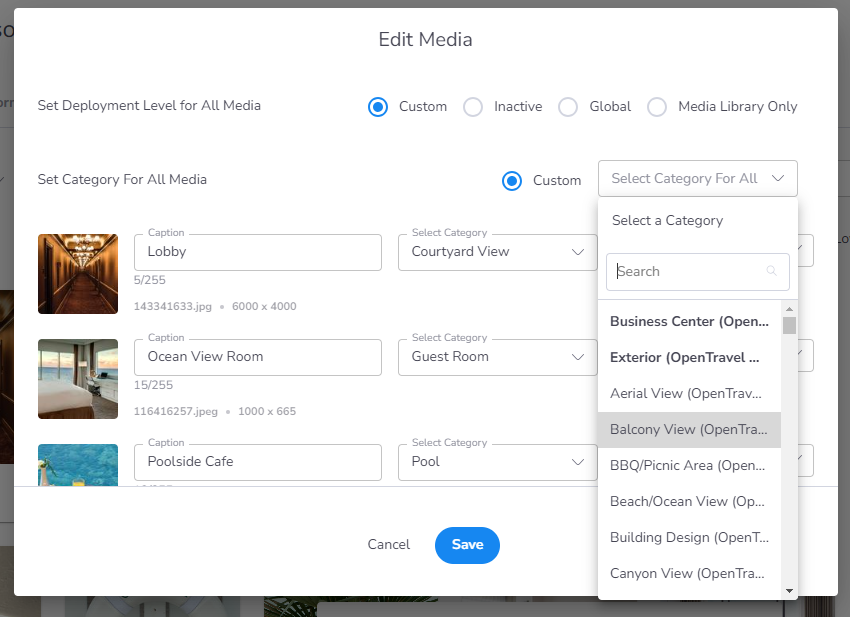 When uploading files, incomplete fields are now highlighted in red to ensure that everything is filled out correctly


Assign permissions to multiple users at once by selecting 2+ users and pressing the Bulk Edit Permissions button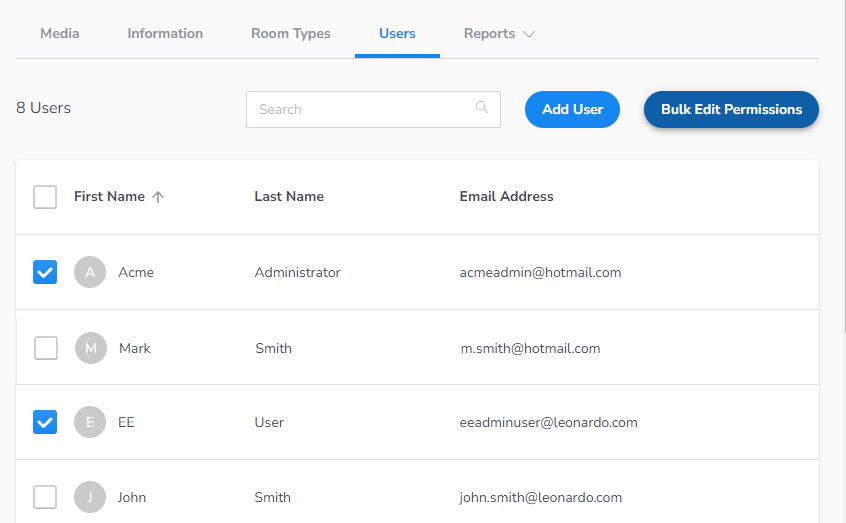 Bulk downloads now save directly to users' computer


Downloadable Media Change Logs as a .csv file (to access, select a property, then Reports > Media Change Log, select criteria and then select Download Logs in the top right)


Provide alternate room codes to be mapped and distributed to Booking.com, Agoda, and Amadeus


We have the ability to enable multi-factor authentication for individual users. Hotel brands or chains can mandate MFA across their users as needed



In the "Filter" option (top right of a gallery) users can now filter by dates, including Uploaded Date, Updated Date, and Copyright Expiration. Apply 1 or all 3 of these filters to see media by these parameters.