As a Vizlly customer, your dedicated Customer Success Manager, Content Specialist and SEO Specialist work in sync to optimize your hotel website for search terms that make sense for your hotel. Simply put, your Vizlly team makes it their mission to ensure your website is visible to travel shoppers searching on Google for hotels like yours.
We are experts in organic SEO for hotels. We know that a complete hotel digital marketing strategy often involves paid advertising. When customers started asking us if we offer PPC services to complement our organic SEO services, we listened. We're happy to announce that we have partnered with Bookassist (a sister company in the Jonas Hospitality family) to extend PPC services to our existing Vizlly customers.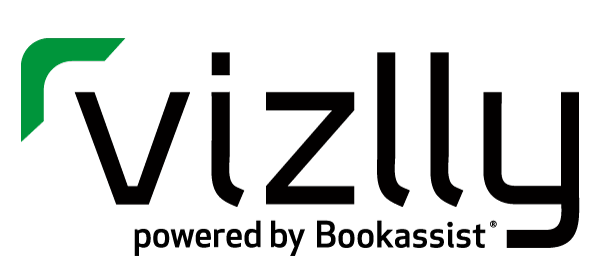 What's the difference between organic SEO and PPC?
Google search results include a mix of organic and paid results.
Organic search results are based on algorithmic analysis of the websites Google deems most relevant. Those results are impacted by the on-page and off-page strategies your Vizlly team has put in place for your website.
Paid search results, or pay-per-click, are shown to a traveler when a website has bid on the keyword the traveler has searched on Google. Rather than relying on the algorithm and on- and off-page SEO, the website is directly telling Google what searches are most relevant. As the name indicates, the website (or an intermediary, like us) "bid" on relevant keywords and pay each time an ad is clicked.
That means that high-volume keywords, such as hotel in Toronto, are more expensive than slightly more specific keywords like boutique hotel in Toronto.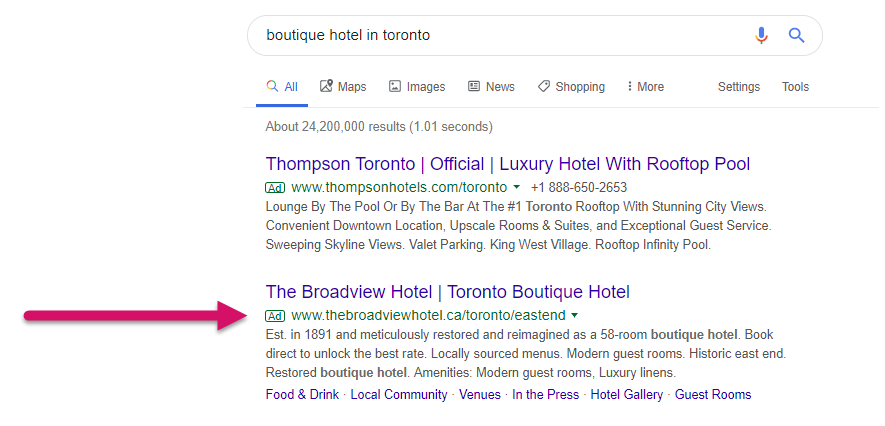 What's included in our Vizlly PPC packages?
We offer two PPC packages with different price points. Both packages include the following:
Research and creation of lists of relevant keywords
Set up and monitoring of the campaign
Comprehensive reporting
How do I know if PPC is right for my hotel?
Based on years of data, we understand that PPC services generate a significant amount of revenue for independent hotel properties. In many cases, large hotel brands are already running PPC ads for their branded properties. If you're a branded property interested in PPC, speak to your Customer Success Manager because every brand is different.
How do I get started with Vizlly's PPC services?
Reach out to your Customer Success Manager or contact us here.