About Groupize
Groupize provides innovative, cloud-based solutions that reduce the complexity of sourcing, booking, tracking and managing multi room bookings, extended stays, groups and meetings in real-time. Groupize allows hotels to capture more groups and lessens the burden on hotels and group travel planners by automating tedious tasks associated with automated shopping, booking, collaborating and modifications.
Leonardo and Groupize
Leonardo has been providing Groupize with connectivity to the world's definitive source of hotel certified visual content since 2015. Groupize uses MediaConnect Complete one of Leonardo's technology solution for travel websites.
Groupize has access to Leonardo's hotel media library – the industry's largest – featuring high-quality media from major global chains representing over 100,000 hotel properties worldwide. Leonardo's powerful technology ensures accuracy and consistency, including:
Advanced XML connectivity options that correspond to HTNG (Hotel Technology Next Generation) and Open Travel Alliance standards

Delivery of the best quality images, in multiple sizes and formats, to be showcased in Groupize's media viewer

Automatic matching of images to hotel properties using advanced algorithms
What does this mean for Content Manager customers?
With direct connectivity between Content Manager and Groupize, chains subscribed to Leonardo's syndication services will benefit as content uploaded to Content Manager will be visible to travel shoppers booking on Groupize in near real-time
As a part of Leonardo's network, Groupize displays your media in a dynamic Multi-Media Gallery. In viewer display benefits include:
Near real-time content updates
Image caption display
Social sharing capabilities
Full screen display technology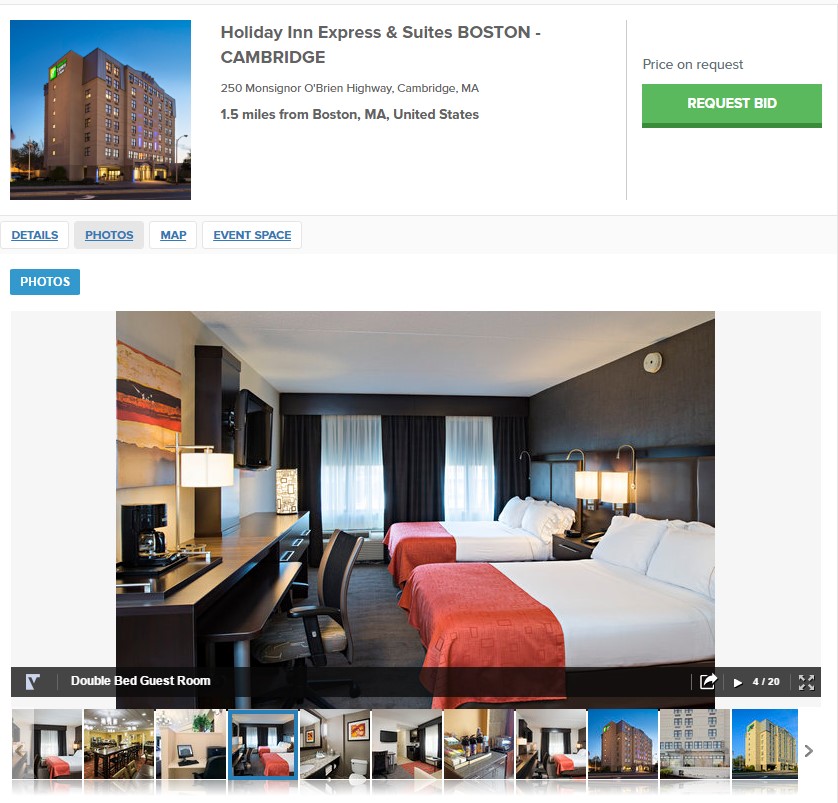 What does this mean for Vizlly customers?
Hotels that are listed on Groupize and subscribe to Vizlly Multi-Channel or DMS+ (Leonardo's Multi-Channel Digital Marketing System) have the added ability to display a targeted Digital Brochure on this channel that speaks to the needs of event planners.
To maximize impact on this channel Vizlly users can create a Digital Brochure specifically for this Groupize that tells a targeted story which speaks specifically to the needs of the meeting and event planners. This includes highlighting features that event planners appreciate – like flexible space, catering options, entertainment options, event services!