We're thrilled to introduce the newest member of our team, Anna McGaughey! Anna is joining us as a Customer Success Manager, which means she helps hoteliers make the most of their digital marketing services with Leonardo. She'll be guiding our partners through every stage of their digital marketing plan, from onboarding to ongoing success.
We sat down with Anna so you could get to know our newest team member a bit better.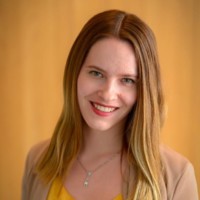 Where did you work before Leonardo?
I started my travel industry career at EF Educational Tours, a company that organizes student tours all over the world. I then worked at LUXE Destination Weddings, where I managed group travel for wedding groups. After that, I worked at a start-up called Elevate Rooms that helps budget hotels and bed & breakfasts streamline their operations with a property management system and channel manager. Most recently, I worked for a small company called Worldwide Quest that plans nature and cultural tours for small groups.
What drew you to account management?
I love building relationships with people and learning about their businesses. I also am drawn to the fact that every day is different and there is always something new to learn!
What do you enjoy most about travel?
I love history so I always try to read about the history of the place I'm travelling to before I go. I love meeting people from each place I travel to and learning about what it's like to live there.
What's the best trip you've taken?
I've been on so many great trips but one of my favorites was when I visited my sister in Buenos Aires, Argentina. She was living there for a year so my other sister and I went to visit her there. She knew her way around the city so she was able to show us so many cool places and introduce us to her friends who lived there. There is so much interesting history there, the architecture is beautiful, and the food was amazing!
Once it's safe to travel again, where are you most looking forward to going?
I've been wanting to visit Norway for a long time. My grandmother was born there and used to tell me about the Midnight Sun in the north. I'd love to take a boat ride up the coast to the north of Norway and admire the fjords.
Have you taken up any new hobbies in the last year to keep you busy in quarantine?
I got a dog in January 2020, right before the pandemic. So this year has been all about spending time with him and training him! His name is Archie and he's a Bichon Frisé.