What is Concur?
Concur is one of the largest players in the arena of corporate travel. This technology provider offers end-to-end solutions that allow corporations to manage corporate travel through a closed booking environment that empowers employees to book and manage their own business travel, while ensuring compliance with company travel and expense policies.
Its rapid growth and far reach – more than 38,000 clients and 46 million travelers – makes Concur one of the most powerful channels to use when targeting corporate travelers. And with many businesses making Concur the only option for corporate travel bookings, properties who aren't sharing their story on this channel are missing out.
What is Leonardo's relationship with Concur?
Leonardo has been providing Concur with connectivity to the world's definitive source of hotel certified visual content since 2009. Concur uses Leonardo's technology solution for travel websites. Leonardo's powerful technology ensures accuracy and consistency, including:
Advanced connectivity option from thousands of hotels around the globe
Delivery of the best quality images, in multiple sizes and formats, to be showcased in Concur's media viewer
Automatic matching of images to hotel properties using advanced algorithms
What does this mean for Content Manager customers?
Hotel chains can be confident that business travelers' demands for the best visual content will always be met on Concur. With direct connectivity between Content Manager and Concur, Leonardo's chain customers will benefit as updates made to images in Content Manager will be visible to corporate travel shoppers booking on Concur. All visual content on Concur is displayed in a Multimedia Gallery powered by Leonardo.
As a part of Leonardo's VNetwork, Concur displays your media in a dynamic Multi-Media Web Gallery.
What does this mean for Vizlly customers?
Hotels that are listed on Concur and subscribe to Vizlly Multi-Channel or DMS+ (Leonardo's Multi-Channel Digital Marketing System) will have their Vizlly created digital brochures presented to business travel shoppers on this channel.
To maximize impact on this channel Vizlly users can create a Digital Brochure specifically for this Concur that tells a targeted story which speaks specifically to the needs of the corporate travel shopper. This includes highlighting features that business travelers appreciate – including free WiFi, your meeting rooms, proximity to airports, local attractions & restaurants, and other corporate-traveler friendly amenities!
To target your Digital Brochure in Vizlly for Concur, just select Concur from the 'Target Specific Channels' dialogue box under Multi Channel Marketing: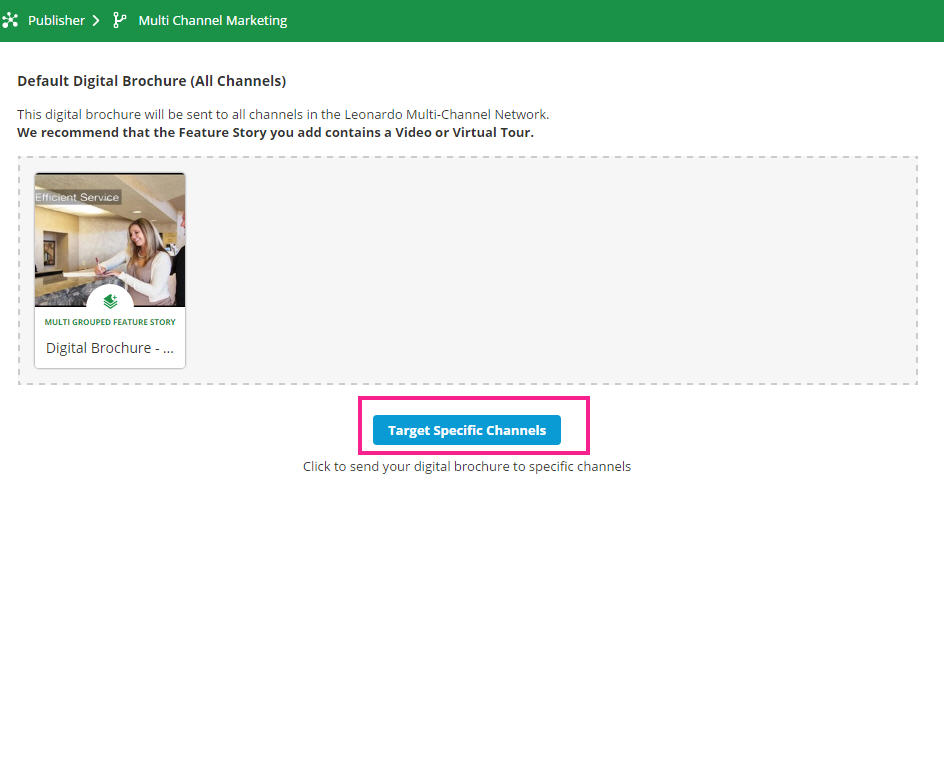 Learn how to tell a targeted story on Concur and other individual travel channels, including how to customize which channels display your Digital Brochure.
Where is my visual content on Concur?
Below is a sample of what a property listing looks like in a search result on Concur.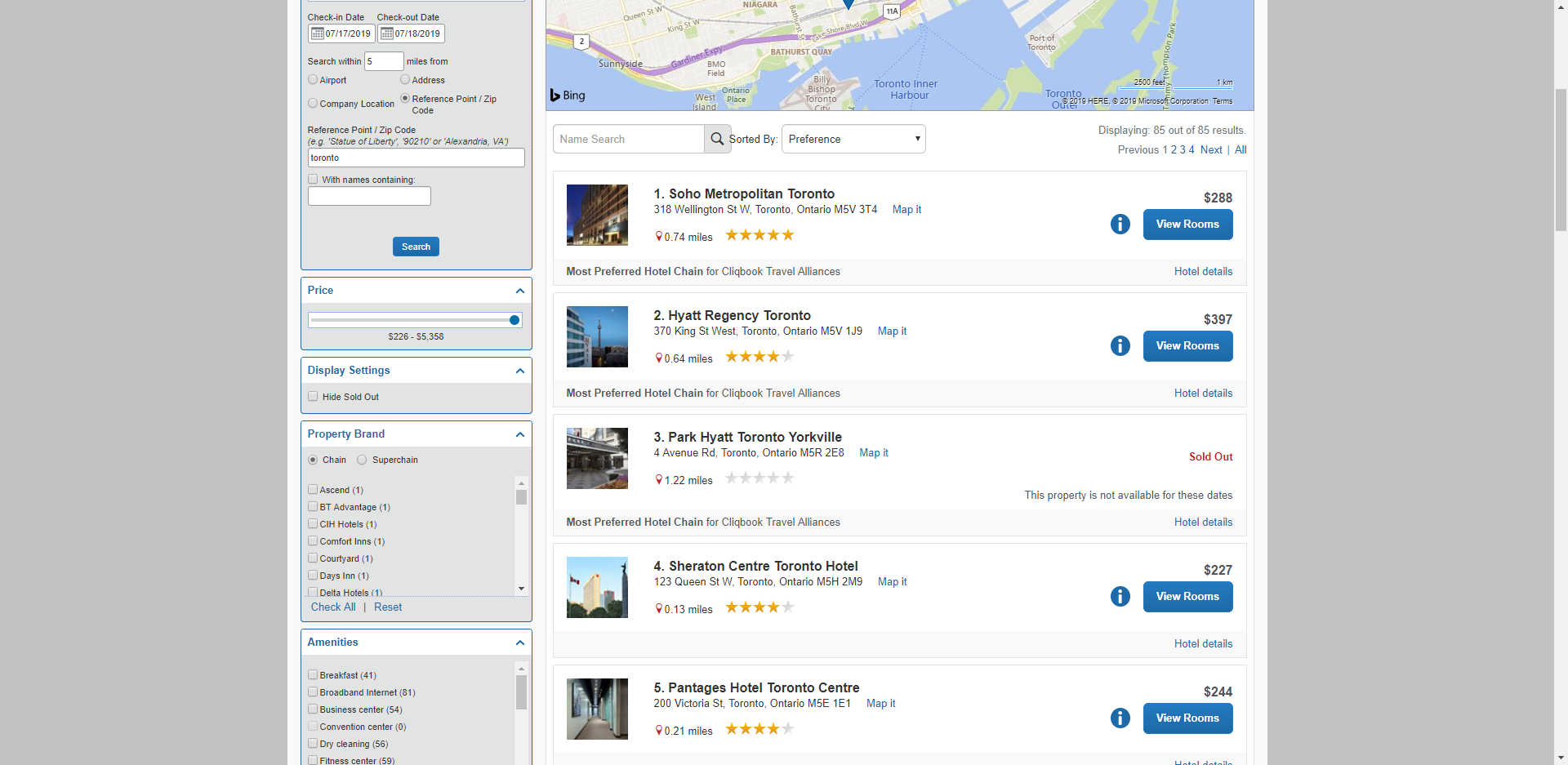 Travel shoppers interested in exploring your property are able to click the thumbnail image beside your property listing, and here they can navigate the visual content being sent to Concur by Leonardo.
If you're a Vizlly customer, your targeted digital brochure will be displayed with customized tabs, text, photos, videos and virtual tours.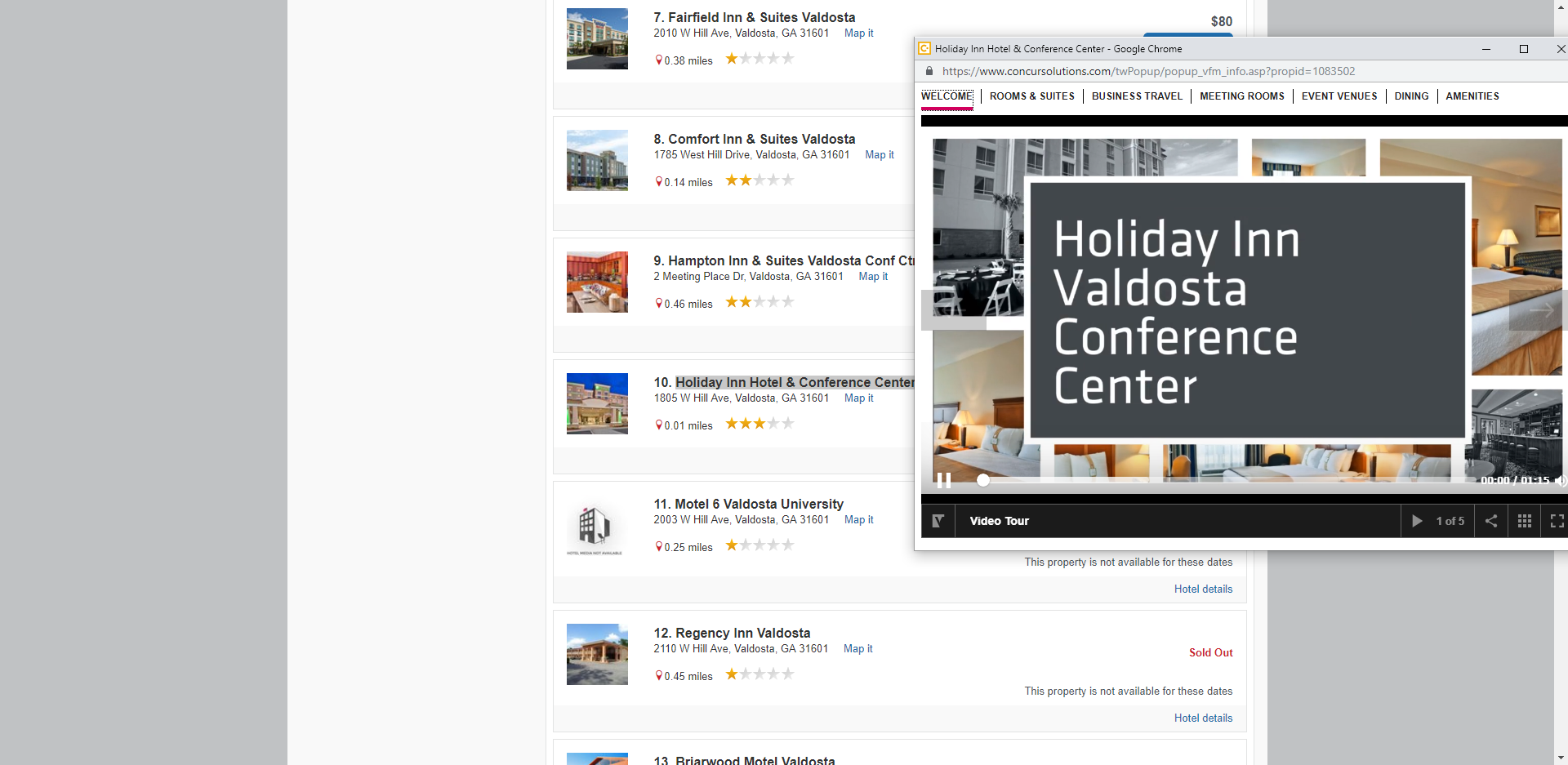 Business travel shoppers can navigate through the tabs and media to explore the full story of your property and what it has to offer.