Your hotel spends considerable time and money ensuring your hotel rooms are clean, but are you spending the time to ensure your data is clean? Content Manager makes it easy for you to upload, manage and distribute your visual content and associated metadata to hundreds of 3rd party travel sites. Unfortunately, we see too many hoteliers ignoring simple steps that can reduce the impact of even the best visual content.
When you invest time and resources into a professional photoshoot, you want as many travel shoppers as possible to see your amazing new photos. If travel shoppers are having a hard time finding your visual content because your OTA listings are ranking lower than you would like, you may have accidentally committed a common mistake.
Low image quality, incorrect OTA categorization and poorly composed photos are only some of the factors that impact your OTA listings. Don't reduce your chances of filling vacant hotel rooms, check out these five preventable errors we often see in Content Manager and make sure you're not making them.
1) Insufficient Image Size and Resolution
Not everyone has 20/20 vision, but blurry images can leave people thinking they need glasses. The recommended image size in Content Manager is currently 2048+ pixels. But standards can change as technology improves. For this reason, we recommend that you always upload the highest resolution photos possible.
Content Manager automatically resizes your photos to meet the specific needs of each 3rd party channel. So you only need to upload the highest quality image available and we will do the work of resizing it to the standard dimension that OTAs require. We will only ever resize your photos to smaller formats, we will never stretch or distort images to appear larger.
In other words, there is no harm in uploading your largest images, even 5,000+ pixels, but there is nothing we can do to improve the quality of your photos if you upload low resolution images. Furthermore, if image dimension requirements increase, and you've uploaded images larger than 2048 pixels, your images may already meet evolving image size requirements. Stay ahead of the curve and save time by uploading the high quality images you have.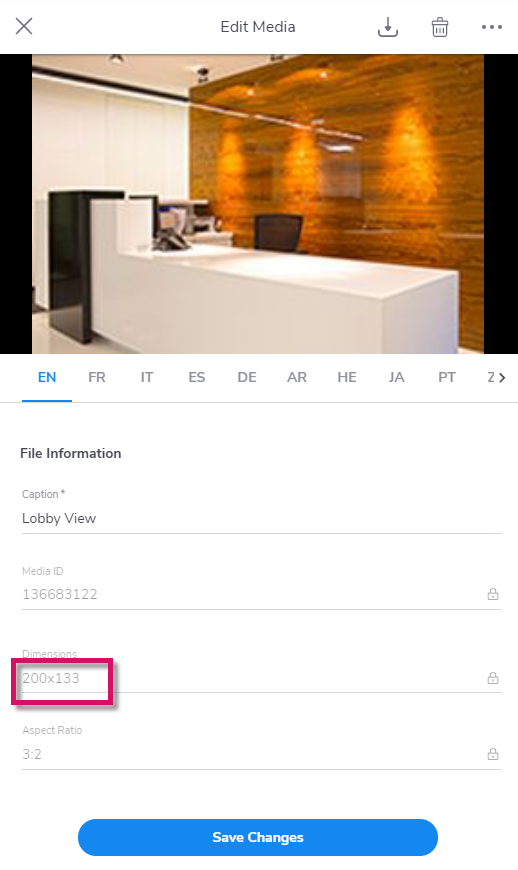 This image is only 200 pixels instead of the recommended 2048 pixels, resulting in both a tiny and blurry image that isn't appealing to travel shoppers.
2) Bland Stock Images
Don't use generic stock photos, ever. Even if it is a beautiful image of fresh fruit or exotic plants, stock images aren't bringing you any bookings. OTA's strictly limit the number of images that hotels can use, and some won't accept stock photos under any circumstances. Make sure every single image counts by showing off all that your hotel has to offer. Instead of stock photos, fill your gallery with high-quality photos of your guest rooms, amenities, and common areas; these are the photos travel shoppers want to see when deciding which hotel to book.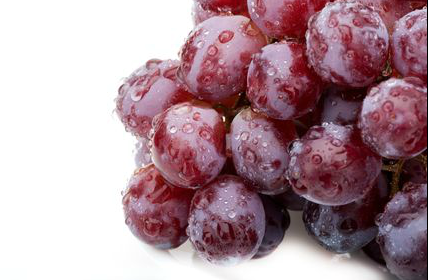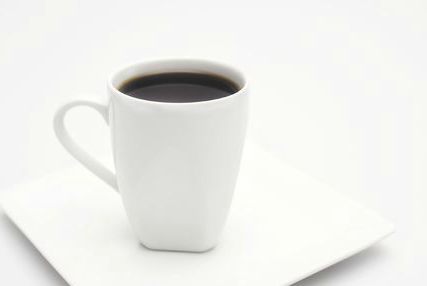 If you want to showcase the delicious food at your on-site restaurant, spend the time photographing your signature dishes rather than using stock photos of food.
3) Meaningless Captions
A high quality and well-composed photo is incomplete without a proper caption. A caption is essentially a short, descriptive title that describes a photo. Be sure to label your photos with meaningful captions so that travel shoppers know exactly what they're looking at. You don't want travel shoppers guessing if they're viewing your standard guest room or deluxe guest room.
Keep your captions short and sweet, we recommend a 40 character limit. Avoid acronyms and uninformative titles. Leaving notes in the image file names is also a big no-no. It's all about the little details. Avoid confusing potential guests, instead, let them know that your property is organized and well-managed with titles that clearly describe the content of your photos.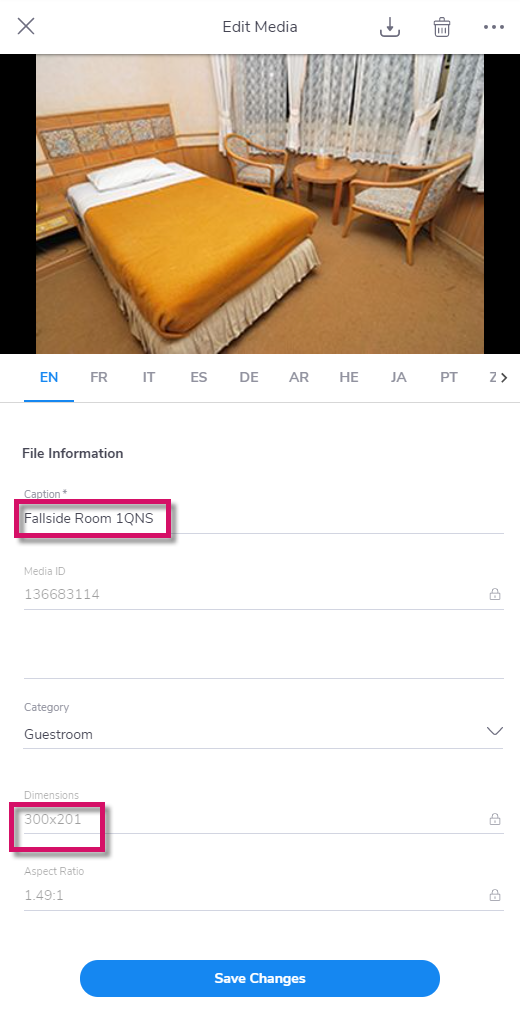 Although the photo is correctly categorized as "guestroom", the image itself is low-quality and the caption includes an acronym that travellers may not understand.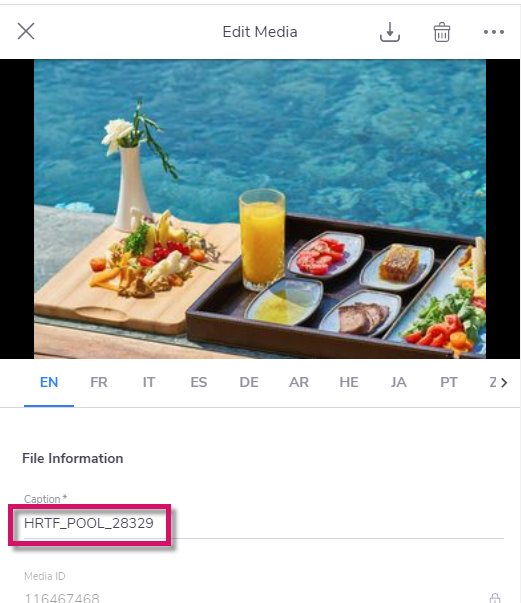 This photo is professional and well-composed, but the caption contains a series of numbers that could confuse travellers.
4) Outdated and Inaccurate Content
Show travellers what to expect when they arrive by keeping your content fresh! In general, most OTAs recommend that you update content at least every three years. However, there are obvious cases where you would want to make updates more regularly.
If you've completed a renovation, why would you want to keep old photos of your property online? They no longer accurately represent the on-site experience and the new photos will certainly do a better job of selling your hotel to travel shoppers. So get rid of those outdated photos as soon as you can and replace them with fresh, professional photos that show what guests can expect when they arrive at your property today. Keeping your visual content fresh and consistent is key to increasing revenue.

An exterior renovation was completed with this property, but photos of the property before the revamp still remain online.
5) Incorrect OTA Categorization
We all know how frustrating it is to be unable to find something when we need it. To make it easy for travel shoppers to browse your visual content, label your media in Content Manager with OTA categories. From "lobby" to "restaurant" there are 19 categories and 13 sub-categories to keep all images neatly organized. However, a common mistake is overusing the "other" category rather than spending the time to find the category that properly describes the content of your photos. Avoid this to the best of your abilities.
When your images are incorrectly categorized, a lower OTA content score can be the consequence. In other words, poorly categorized images will bring your hotel listing closer to the bottom, resulting in fewer travel shoppers finding your listing. Even if travel shoppers find your listing, improper categorization will make it difficult to find the images that matter to them. If they can't find what they are looking for, they will likely book at another hotel.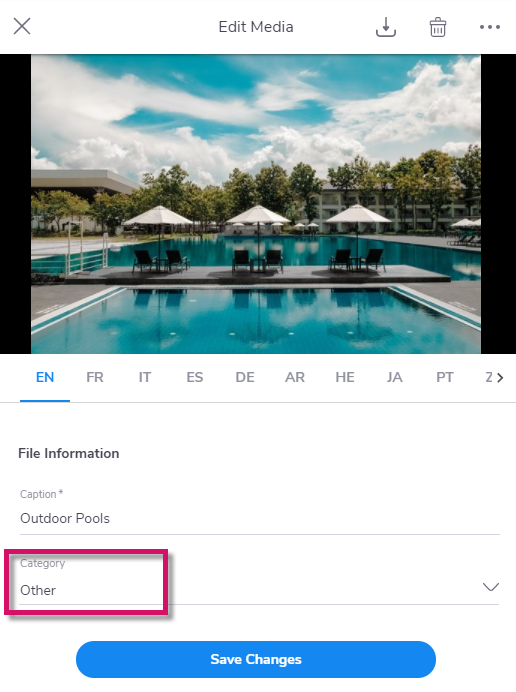 This image is well-composed and very high quality (3419px by 2880px), but it is incorrectly categorized as "other" when it could be categorized as "exterior."
The details matter!
The way your hotel is presented online is absolutely crucial to creating a positive experience for online travel shoppers. By following these five best practise tips for keeping your data clean in Content Manager, you will be well on your way to creating an online experience that attracts more travellers to your hotel.