In addition to your website, a strong social media presence is one of the best ways to showcase your unique property to potential guests, while improving your overall SEO rankings. It goes without saying that hotels should own their Facebook page and continue to update it with relevant content, and the same goes for Instagram. Instagram gives travel shoppers an opportunity to check out your hotel's photographs and photos taken by guests.
How do I create an account?
Follow our step-by-step guide to set up your hotel's new Instagram account.
First things first: download the Instagram app to your phone. Unlike Facebook and Twitter, Instagram will only allow you to post through a mobile device.
Determine what email address you would like to set up the account with, and create a unique username. Your username should include the name of your hotel, such as @thecityhotel, so it's easy for guests to find you.
Edit your profile:
Ensure that the name of your account is your hotel's correct name.

Write a short, informative 150 character bio that describes your hotel's location, services, and any other important information.
Fill in the rest of your profile with your hotel's website, phone number, and email address.
Upload a logo and set it as your profile picture.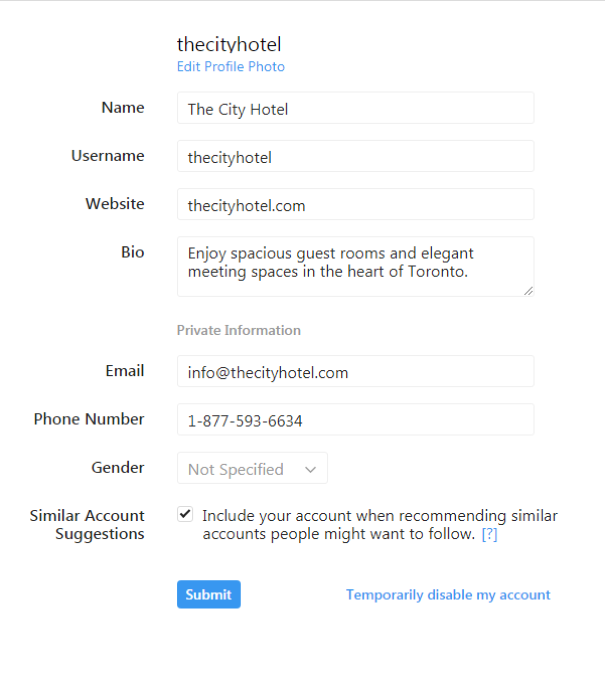 After you've set up your Instagram account, it's time to link it to your hotel's Facebook page!
How do I link my Instagram to my Facebook?
Linking your Instagram and Facebook accounts together allows guests to seamlessly access each of your social media accounts without having to open up two separate apps on their computer or mobile device.
Follow the steps below to link your Instagram account to your hotel's Facebook page. Before you begin, ensure that you are an admin of your Facebook page.
Linking your Instagram to your Facebook account on your IOS device:
Open your Instagram app, go to your profile, and then click the three lines in the top corner that will prompt a drop down menu.
At the bottom of the menu, click the gear icon that brings you to settings.

In settings, click "Linked Accounts" where you will be prompted to link your Facebook page, and any other social media platforms you wish to integrate with your Instagram.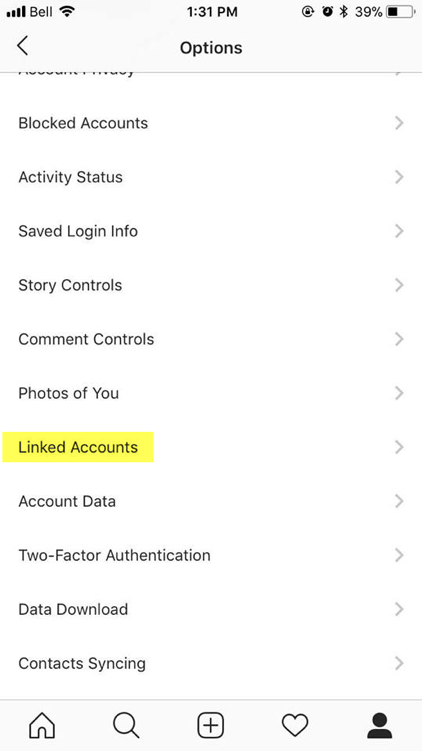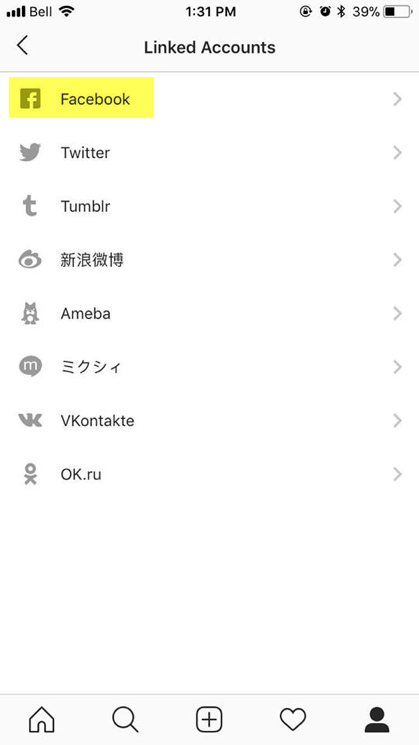 A pop-up window will ask you if you would like to sign into facebook.com to link your account, click continue.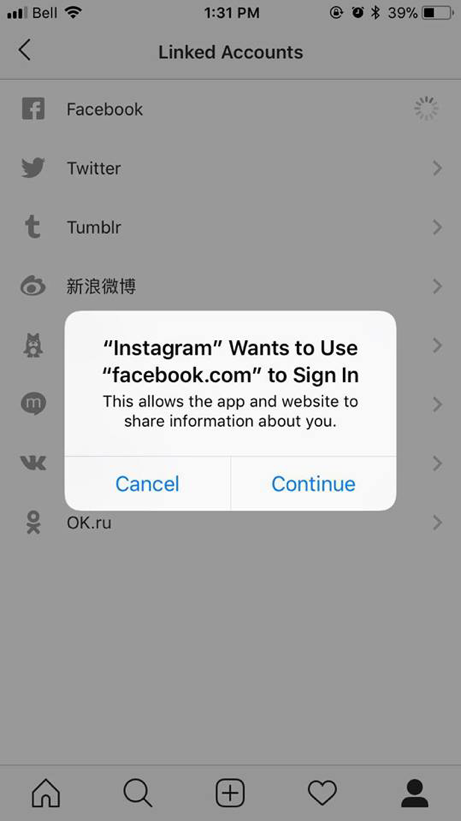 The app will re-direct you to Facebook, where you will have to sign into your account, or if you are already logged in through the Facebook app on your phone, it will tell you that Instagram would like to post on Facebook for you.
Adjust the settings of who can see these post from "Friends" to "Public", and then click OK.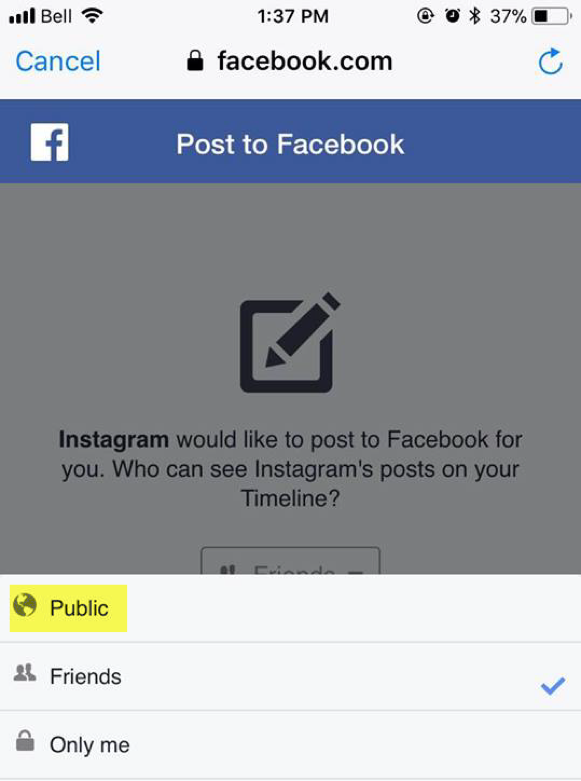 Linking your Instagram to your Facebook account on your Android/Windows Phone device:
Open your Instagram and click to your profile, then select the "…" symbol
Select share settings
Follow the previous steps and select Facebook, then log into your account and link the two accounts together.
After you've linked your accounts, it's time to start posting! We recommend you wait until you've uploaded a few images to your account before you begin to follow other accounts, as Instagram users are unlikely to follow an account without any content.
Before you start posting, get a better sense of how your hotel expresses itself online by Creating a Brand Image and Voice. Create a visual story for your hotel by posting images that will engage a travel shopper. Show off guest rooms, ancillary services, location information, and other elements of your hotel that will entice travel shoppers. Consider personalizing your account by including content about owners and staff!
Who do I follow?
Look up local accounts that focus on promoting events or businesses in your city. You can also import contacts from your Facebook page and follow their Instagram accounts. Once you start posting more content and engaging with audiences, you'll begin to grow your follower base. Grow your followers organically by encouraging guests to follow your social accounts for updated information on specials and events going on at the hotel.
Why is this important?
Hotels should share their most recent pictures and updates on their social media, as website content should remain "evergreen," meaning it shouldn't be adjusted with every new event or photo taken at the hotel. Keeping your Facebook and Instagram updated and linked allows guests to picture themselves at your property during their next getaway and creates a direct path for them to click the "book now" button.
One of the most useful functions for these cross-social posts is to promote special offers or events happening at the hotel. If you are offering a special weekend deal, audiences on both your Instagram and Facebook page will have up to date information on how they can access this deal.
From here on, everything you post on your Instagram will automatically post on your Facebook. Don't want to include certain Instagram posts to appear on your feed? Log onto your Facebook account to easily delete any Instagram's from your Facebook account, while leaving them intact on your Instagram.
Posting fresh, engaging content on your Instagram and Facebook pages is an important element of the overall digital marketing strategy of your hotel. Learn more about Optimizing Your Facebook Page for SEO to increase your chances of SEO success with your newly linked social media accounts.