One of the pieces of information your Success Coach may ask for is the name of your website domain registrar. If you don't know or have forgotten who your domain registrar is, never fear! It's easy to find out.
A domain name registrar is an organization that manages the reservation of internet domain names, or URLs. Some common domain registrars are GoDaddy.com and Register.com.
Identifying your website domain registrar is surprisingly easy. Here's how to do it:
In an internet browser, go to who.is
Type your website URL in the search box and click the search button.




You'll see a results page with Registrar info, including the registrar name. For example, the domain registrar for the Best Western Edgewater is GoDaddy.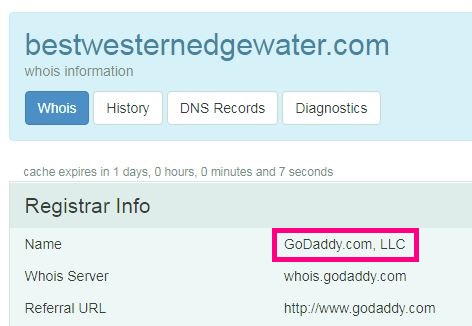 And that's all there is to it! Simply send your Success Coach an email and let them know who your domain registrar is.