Targeting specific travel shoppers and appealing to certain demographics can be challenging, especially when you're shifting or expanding your target market.
In this article, we'll discuss ways that you can optimize your room types and leverage their unique features to attract specific target markets.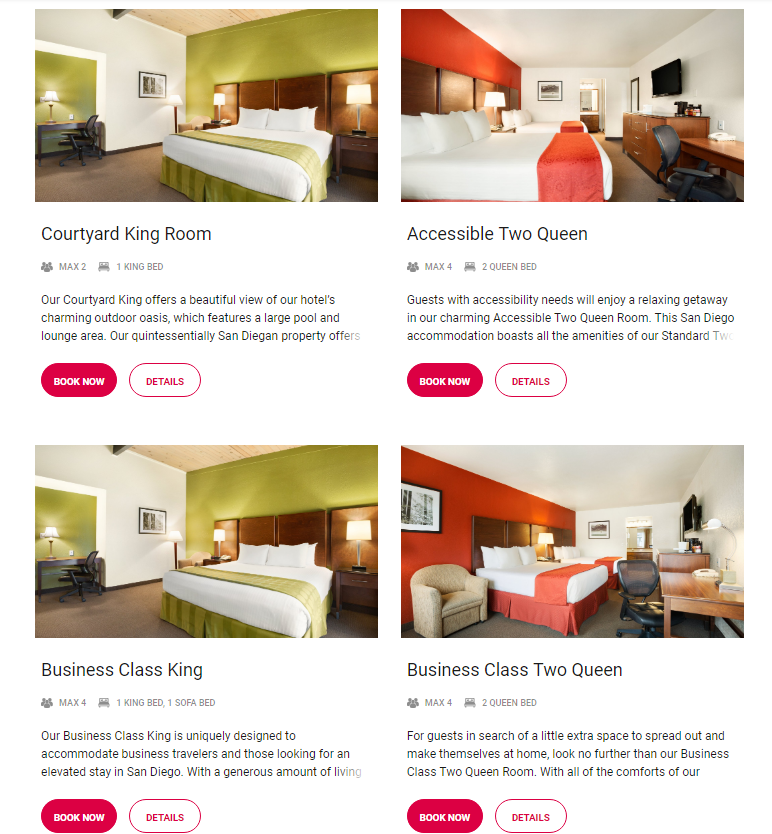 How Vizlly Room Types Help Distinguish You from OTAs
Vizlly offers an intuitive, templated platform for marketing your property in its very best light. Increase your conversion rates by optimizing content and elevating the presentation of your rooms on your vanity website. Making your rooms inviting through written and visual content is crucial for encouraging guests to make their booking.
Vizlly's room types offer a wealth of customizations, with a range of optional fields and content to include. In contrast to the limited information provided by a standard OTA, make sure you are utilizing the following features on your accommodations page.
Images

– Vizlly allows you to include full galleries for each of your room types. These galleries can be as large as you desire. Be sure to include at least 2 images of the room itself, along with an image of the washroom facilities. The stronger your images and the more robust your galleries, the better your conversion rates will be.

Content

– Make your accommodation descriptions welcoming, personal, and specific to desired guests. It's important to create a positive online experience for each travel shopper.

Amenities list

– Vizlly allows you to include a comprehensive list of amenities within each room type. These lists can vary from room to room, allowing you to highlight the added amenities of your higher calibre rooms.

Compare feature

– Use Vizlly's compare feature to allow travel shoppers to distinguish between your room types. When travel shoppers click "compare" and select two or more room types, they can view a list of differences between the accommodations in a clear and digestible format. Provide your success team with each room's specific details so travel shoppers can easily compare and select the accommodation that best meets their needs. For example, ensure that your rooms include details like smoking versus non-smoking, square footages, bed types, and occupancies.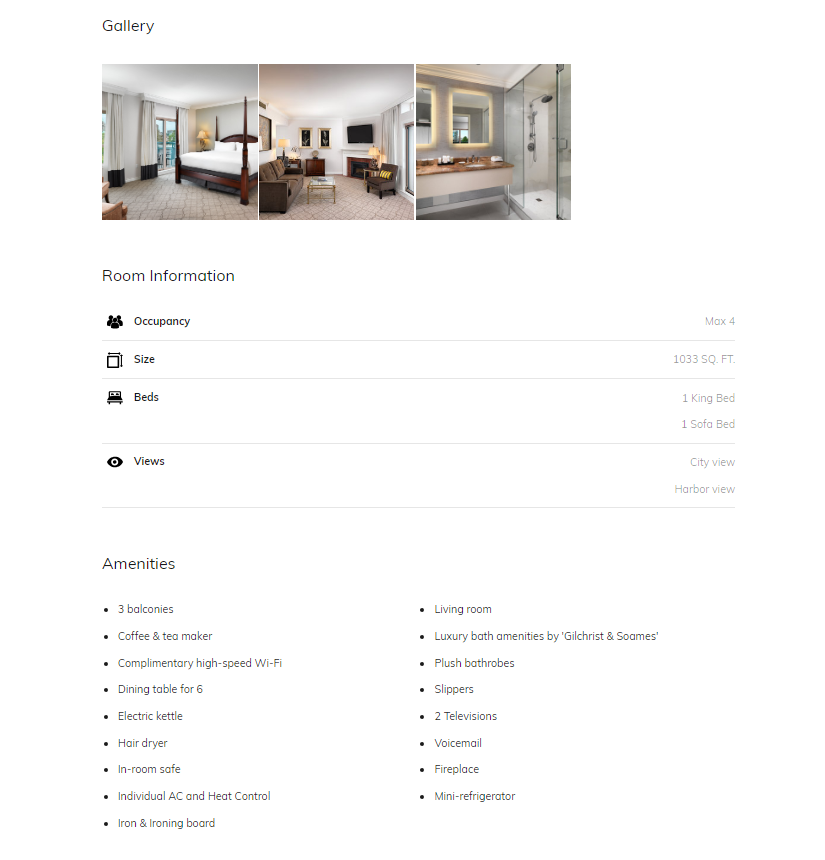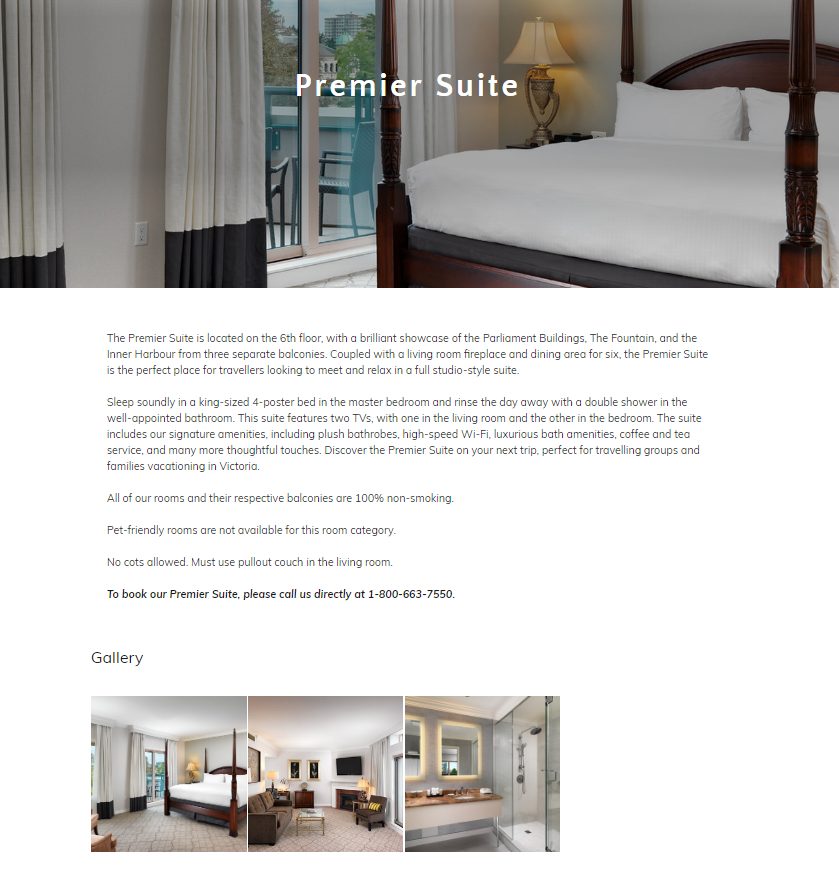 Travel Shopper Markets
Understanding the needs of your main customer segments is very important. While these will vary depending on where your property is located, the service level you offer, and your customer demographics, there is a way to satisfy each of these markets under one roof.
Here is a high level guide to understanding the accommodation needs of the dominant divisions of travel shoppers.
Business Travelers
Business travelers value convenience and affordability. Things like free breakfast and Wi-Fi, shuttle service, meeting space, executive rooms or floors, and a convenient location close to work are all big draws for this market. Leveraging your property's efficiency and convenience is a powerful tactic.
Leisure Travelers
Leisure travelers are location-centric and want to enjoy close proximity to local attractions or activities. This segment usually places a higher value on on-site recreational facilities like a pool, sauna, spa, or restaurant. Appealing to them means focusing more on ways to relax and enjoy both your hotel and the local area.
Meetings or Groups
While the meeting and event market can extend into both the leisure and business segments, there are some general, all-encompassing draws to consider. These types of travelers value on-site banquet or meeting space, as well as proximity to local convention centers. They are more inclined to select properties that can easily accommodate large groups or offer special group rates.
Extended Stay
Similar to meeting and group travelers, extended stay demographics can apply to individuals in town for long-term work or play. Regardless of their reason for staying, these types of travelers are looking for in-room kitchen facilities, complimentary dining, living spaces or apartment-style accommodations, and of course, affordability. Leveraging in-room amenities is key for this particular segment.
What You Can Do
Using this high-level understanding of each market and what appeals to them, take a good look at your different room types and think about what features and components they offer to specific demographics. Consider:
Specific in-room and on-site amenities

Differences in room occupancies

Your local area
You want to focus on creating a full experience within your room types, painting a holistic picture for the travel shopper. Remember to stay realistic, accurate, and relevant when marketing these specific room type descriptions. Use your expertise based on existing clientele, guest feedback, and overall satisfaction to identify your most powerful draws. If you want to drum up return business, you should avoid overselling a room's features.
Using Content to Differentiate Between Room Types & Their Unique Appeals
Whether your hotel is a branded one with fairly identical rooms property-wide or a boutique establishment wherein no two rooms are the same, there are ways to leverage each accommodation's individual features to target specific travelers.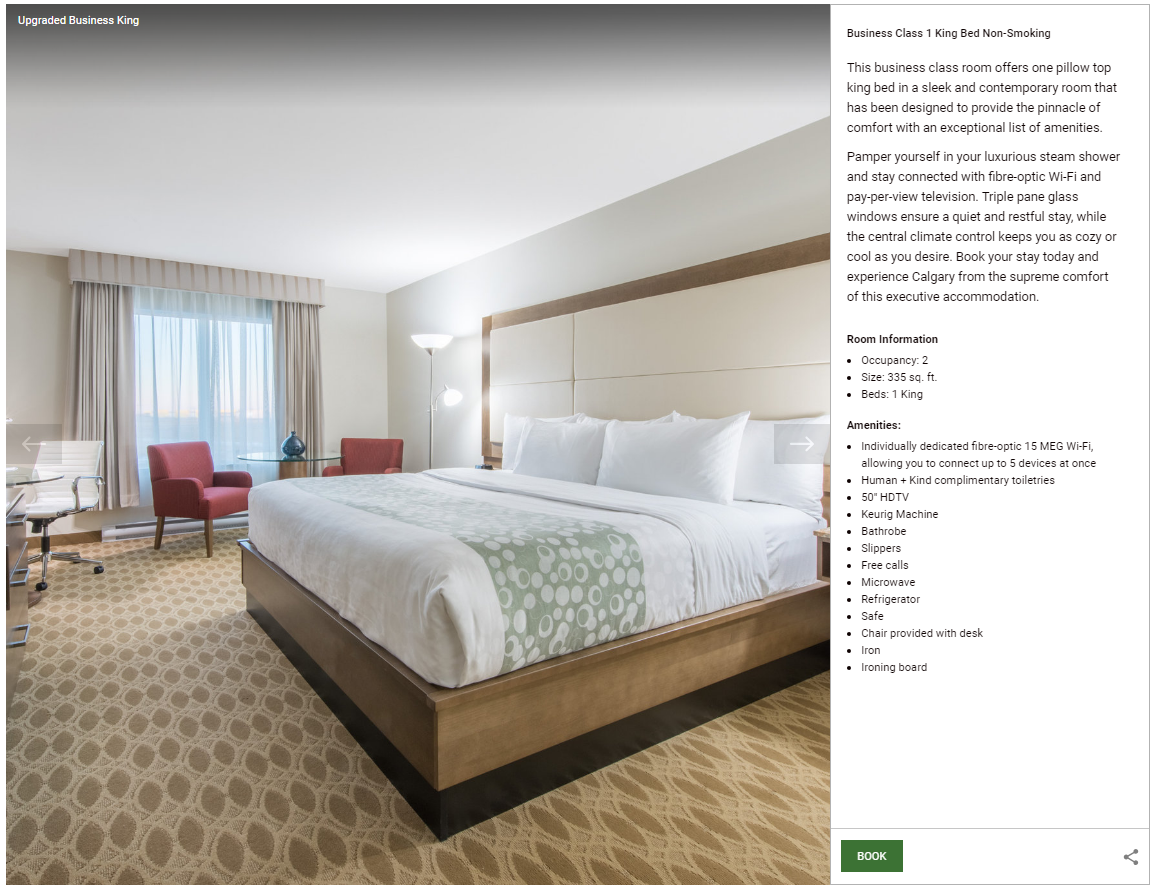 Think carefully about who regularly books each room type and what's important to them. From size to amenities, don't overlook any small variant. Leverage anything you can to differentiate between accommodations, like providing information about local convention centers or businesses for those single king bed rooms that are popular with business travelers, or highlighting the proximity to local attractions and tours for the larger, 2 bed guest rooms most visited by leisure travelers.
Other Ways to Target Travelers within Specific Room Types
Aside from room-type content, there are more ways that Vizlly can help you target specific travel segments within a room type.
Tailor your amenities list to prioritize the relevant draws at the top of the list. For example, you might shuffle the amenities list of an executive room to mention things like in-room workspaces and high-speed Wi-Fi first.

Include a gallery of images within each room type, be sure to showcase the features that you've identified as important to the guests you are targeting.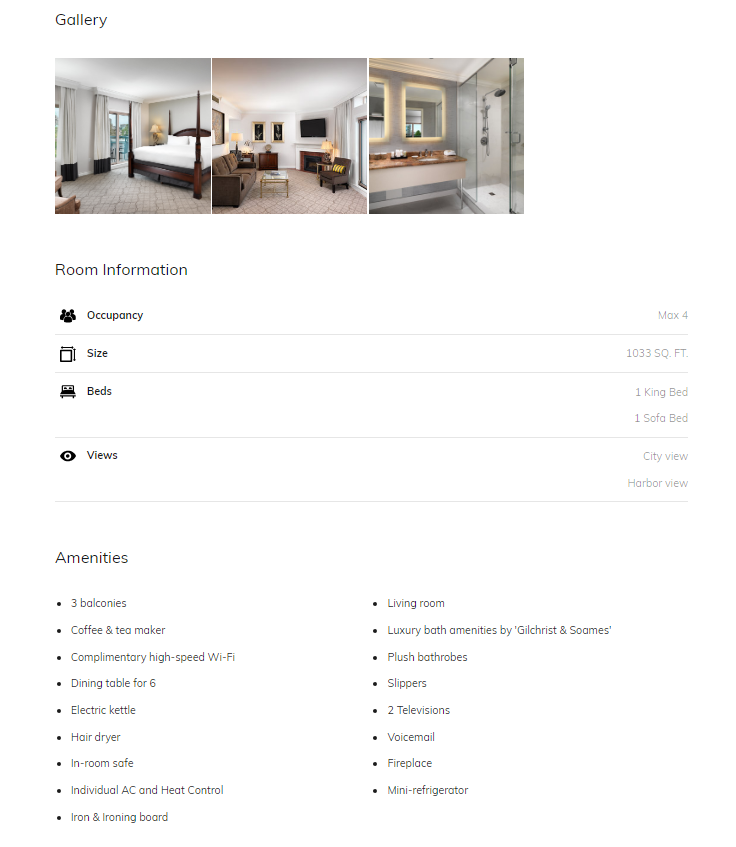 Start optimizing your room types by leveraging every unique feature available. Use these effective strategies, your knowledgeable success team, and Vizlly's intuitive platform to appeal to new customer segments or cement your current target markets using your new accommodation marketing strategy.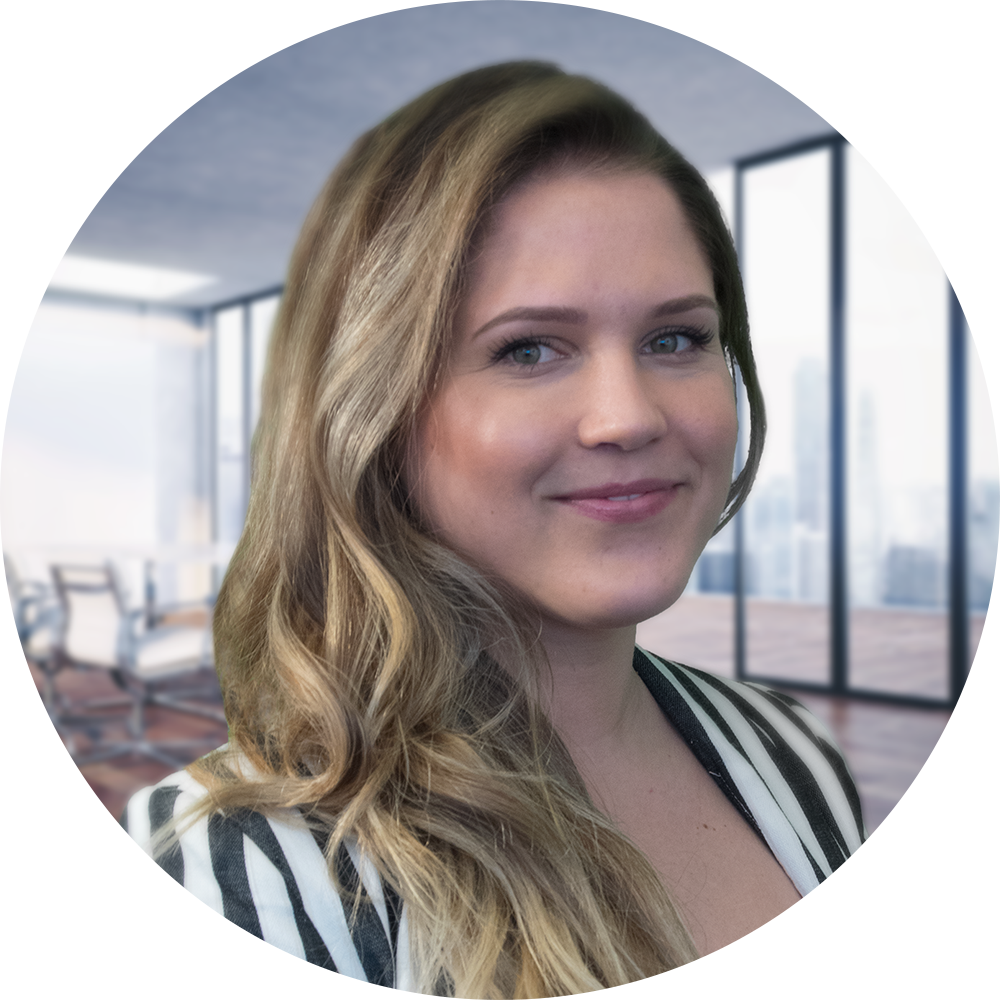 Written by Kala Cox, Content Specialist
Sources
https://support.leonardoworldwide.com/hc/en-us/articles/360012928534-7-Ways-to-Attract-More-Corporate-Travelers-to-Your-Hotel-in-2019
https://www.siteminder.com/r/marketing/hotel-digital-marketing/how-target-travellers-hotel-advice-expedia/
https://www.vizlly.com/blog-2017-travel-website-behavior-study-key-findings-impact-hotel-website/
https://opentextbc.ca/introtourism/chapter/chapter-3-accommodation/