If you've registered your domain through GoDaddy.com and want to update your CNAME on your own, here are some simple instructions you can follow.
The following example assumes your property's domain is myhotel.com and you would like customers to find your Vizlly website at http://www.myhotel.com. In this example we used GoDaddy, a popular Domain Registrar on the web, but the steps will be similar regardless of what Registrar you're using.
NOTE: Please check with your Webmaster to ensure your mail, FTP and other services will not be affected by these DNS changes
Add/Edit a CNAME
1. Login to your Domain Registrar account, and find the DNS Zone File for your domain.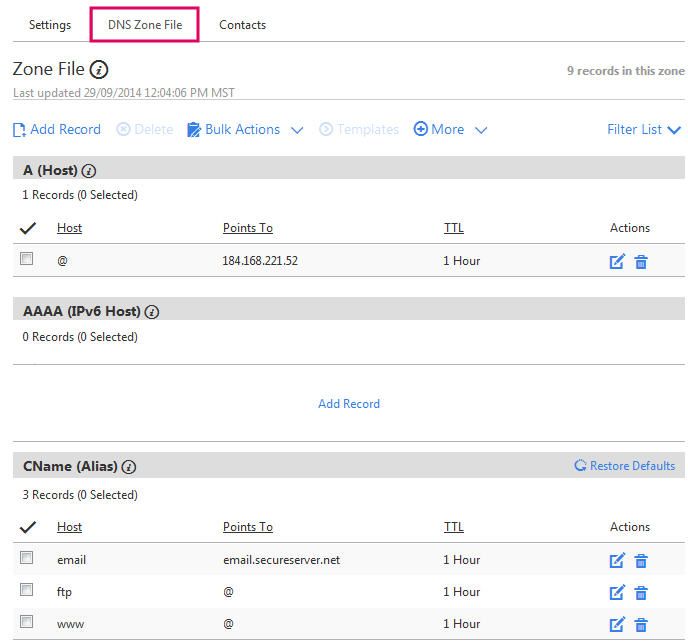 2. Create or Edit CNAME for www so that it points to mysites.vizlly.com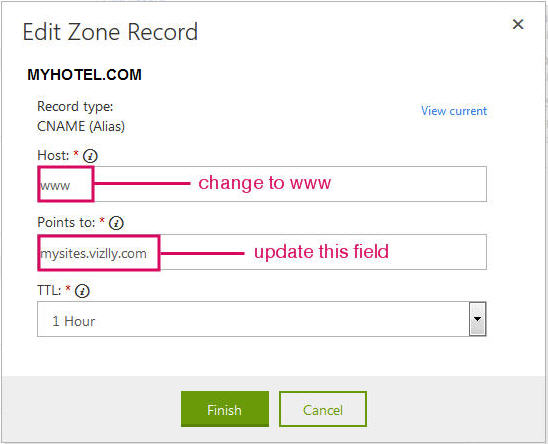 3. Save your Zone File

That's it for adding your CNAME.