Our spotlight series sheds light on some of the external tools we use to customize our Vizlly websites and provide a better user experience.
Travel shoppers visiting your hotel website may not be familiar with your local area. An easy way to showcase your hotel's unique location in an appealing and visual way is to create a custom Google Map and showcase it on your website.
A custom Google Map gives you the opportunity to highlight your hotel's proximity to local points of interest while also providing guests with directions. Here at Leonardo, we frequently utilize embedded Google Maps to make our websites more dynamic and informative for travel shoppers.
What are Google Maps?
Customized Google Maps allow us to showcase your hotel's location by providing more distance-specific details than a standard auto-generated map. Easily highlight your hotel's prime location downtown, near the beach, or by local restaurants that may not be as prominent on a general Google Map.
In the example below, this embedded map shows where this hotel is situated in relation to several golf courses and army bases.

What value do they give my website?
A customized Google Map can also highlight your hotel's unique location in a visual way. The majority of web users are comfortable navigating the Google platform as an organic part of their travel shopping process.
These personalized maps on your Vizlly website are another way you can establish your property as the area expert by highlighting convenient places to eat, popular attractions, and local businesses that are important to your guests.
We use Google Maps on our Vizlly websites for:
General Location: Draw travel shoppers' attention to your hotel's location by showcasing your close proximity to the coastline or surrounding neighborhoods. A custom map allows us to set the magnification so that the borders are cropped where you want them.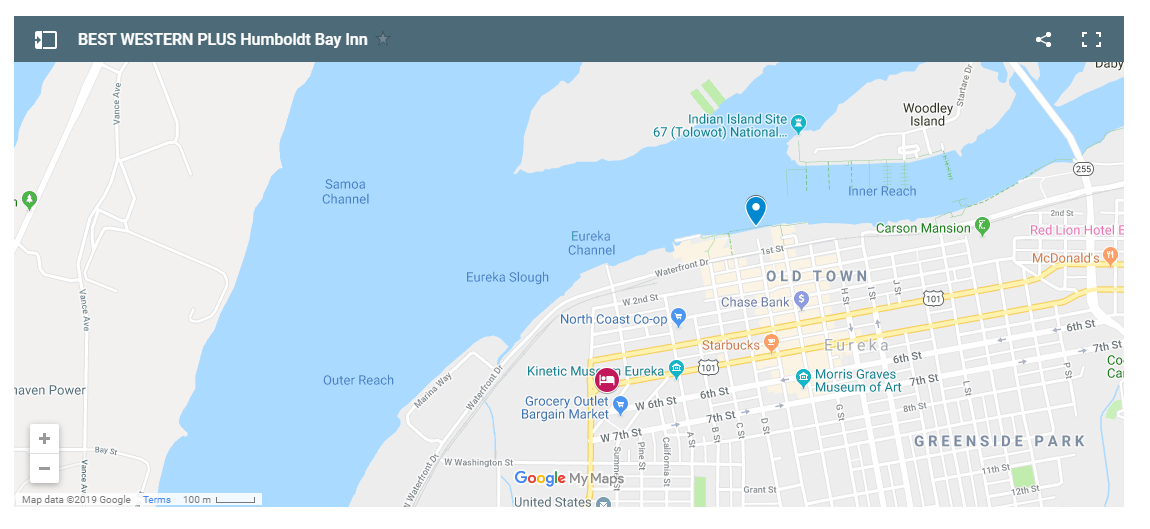 Directions: Show your guests the fastest way to reach popular attractions from your hotel! Directions provide out-of-town guests with clear instructions on the best routes to take along with expected travel times.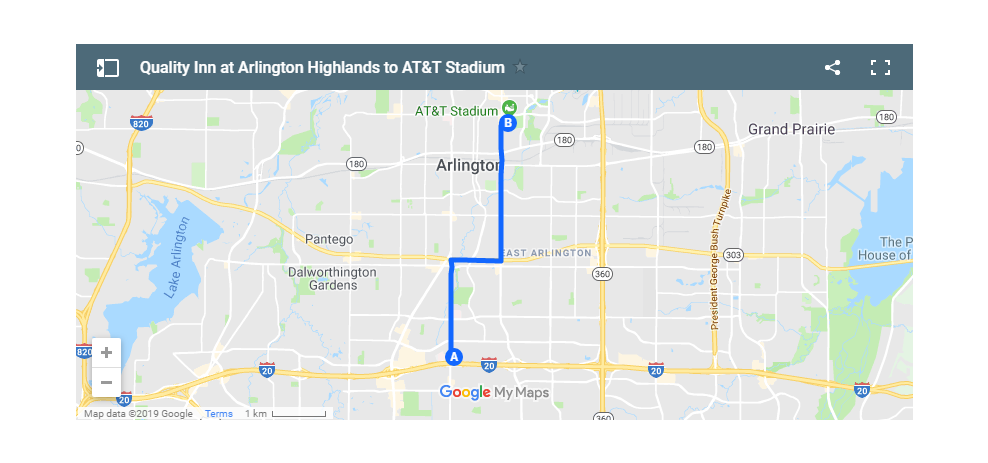 Points of Interest: Create a dedicated map of your favorite local restaurants or area attractions. Travel shoppers can see a variety of local activities in relation to your hotel and plan their trip accordingly.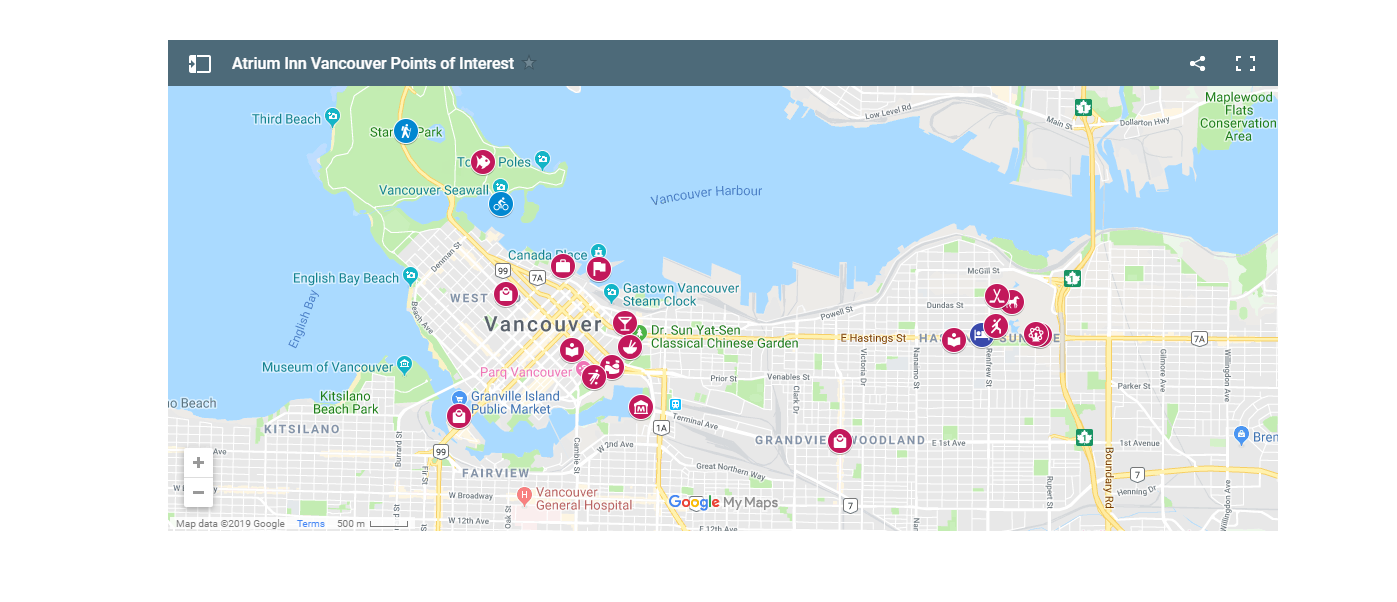 How do I create a Google Map?
Your Success Manager and Content Specialist can help you create a map for your website as part of your Vizlly subscription's monthly edit. Send your Success Manager a list of points of interest you would like to highlight and our team will create your custom map and place it in the most relevant page on your website. To create a custom Google Map:
Open up https://www.google.com/maps
Click "Menu" and then select "Your places."
Under "Your places," select the MAPS tab and then click CREATE MAP.

Creating a new map will open a new tab.
Give your new map a descriptive title that includes your hotel name.
Search for your hotel address to begin your map. Once you've verified that the address is correct, click "Add to map."

Continue searching for the other places you'd like to add to your map.
Categorize your pins: Google Maps use "layers" as categories to sort the map pins. Select "Add layer" to add new categories and add places to each layer.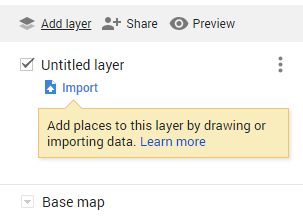 This hotel has used layers to highlight their hotel in relation to local restaurants.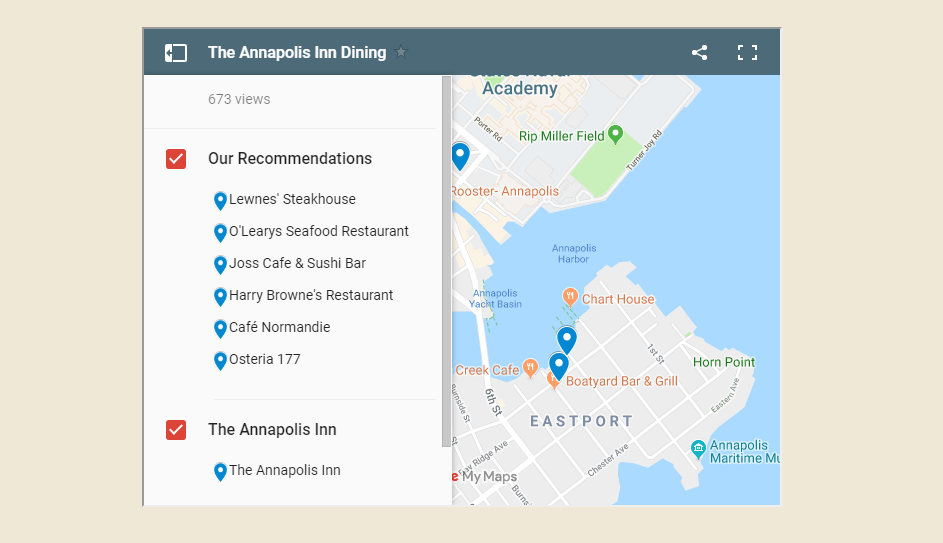 Remember to keep your map layers labelled clearly so guests can easily understand your map.
How do I install my Google Map?
Once you're happy with your map, make sure to let your Customer Success Manager know! You can send us the iframe code, and we will add it to your website.
Find the embed code:
Select Share and ensure that your map is set to "Public on the web – Anyone on the Internet can find and view."
Select the three dots in the top right corner and choose "Embed on my site"

Send the iframe code to your Success Manager and we'll take care of the rest!
Tips & Tricks:
Keep it simple. One carefully placed map can be a valuable resource for travel shoppers, but too many embedded maps can become confusing and slow down the performance of your Vizlly website.
Limit your map to 10 points. Too many pins can become too clustered. The goal is to make your area as easy to navigate as possible and showcase your hotel's proximity to local attractions.
Sort your map into categories by changing the icons of pins! There is a large variety of options to identify restaurants, sports fields, theaters, beaches, and other types of places to add more information to your map.
Style your map to match the colours of your website to stay consistent with your branding.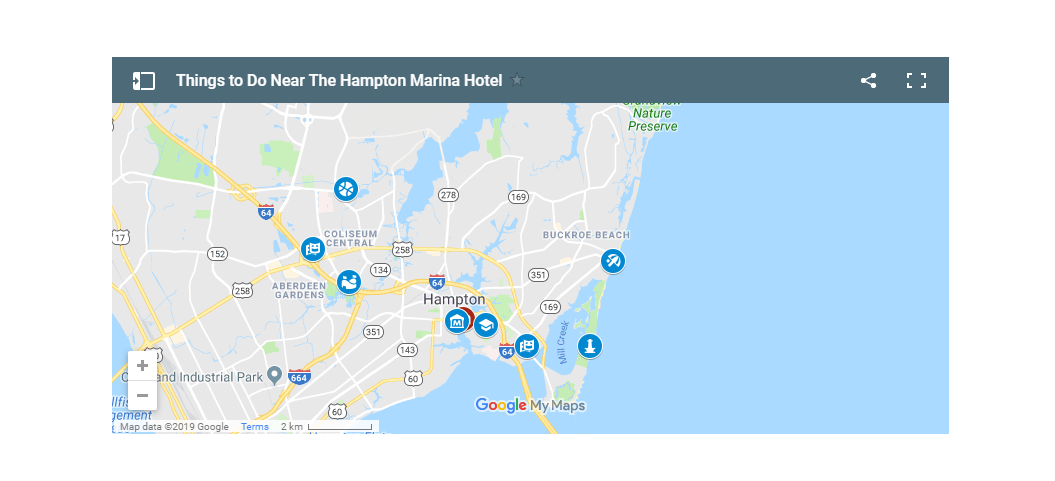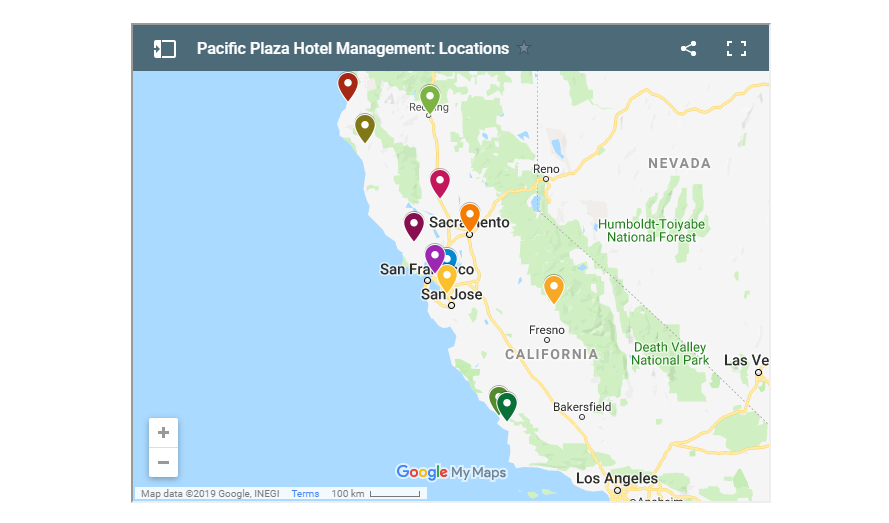 Your Vizlly team is always available to either create your Google Map for you, or to embed it onto your Vizlly website after you've made it yourself. Don't hesitate to reach out to your dedicated Success Manager for more information on implementing Google Maps on your Vizlly website!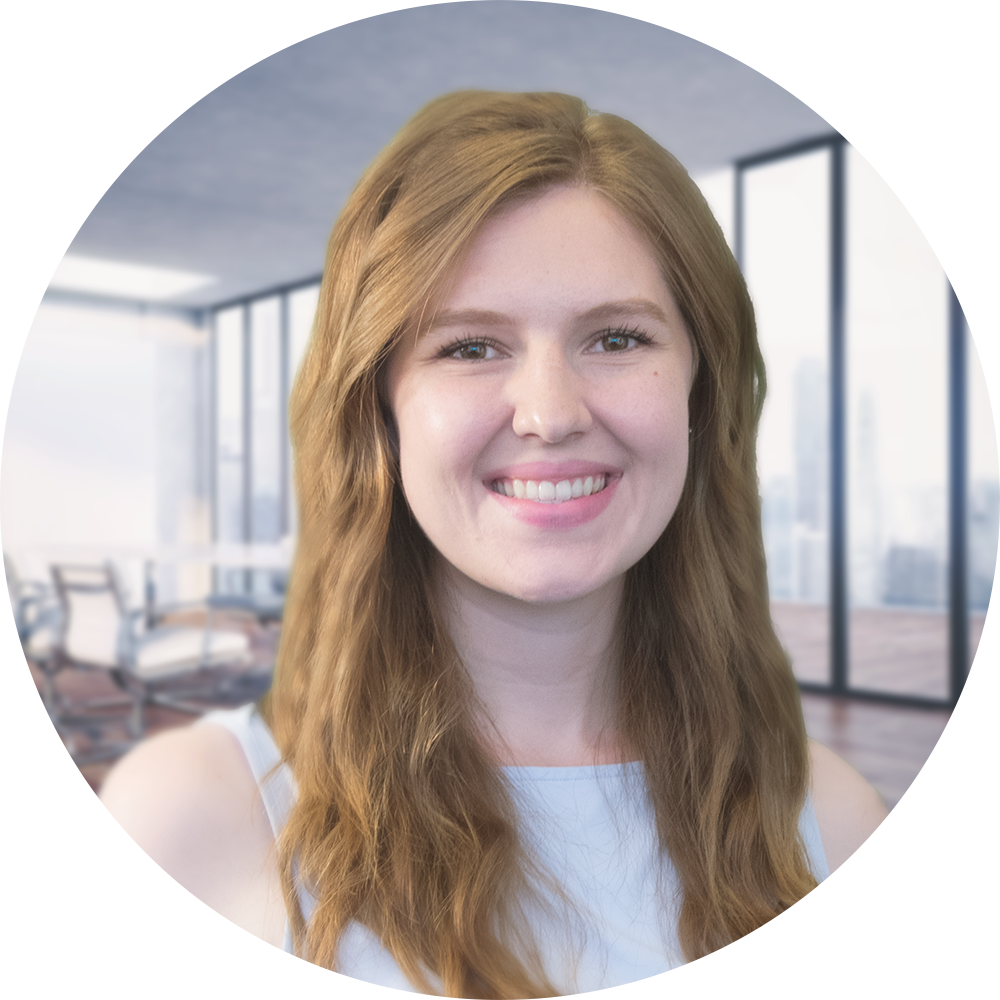 Written by Katrina Fowler, Content Specialist