Business travelers are an important segment for hotels. In 2015 U.S. business travel spending is expected to increase to over $310 billion. Make sure that you're tapping into this segment by fine-tuning your story on the channels these travel shoppers are using to research and book travel.
10 Things that Matter Most to Business Travelers
1. High-speed (and preferably free) wireless internet access: Business travelers need to stay connected on the go while they travel, so fast, readily accessible internet connection is essential.
2. Loyalty programs: Business travelers travel frequently; offering a loyalty program is a smart way to entice these travelers to return to your property.
3. In-room work desk: Not surprisingly, these travelers have work to get done and making it easy for them to do so in their room is key.
4. Location: Proximity to the space where they are working or meeting is important to business travelers who are looking for convenience.
5. Complimentary breakfast: This is an appreciated perk that offers added convenience a business traveler will appreciate.
6. Business Services or Business Center: Provide the business traveler with access to printers, photocopiers, etc., to make their stay as convenient as possible.
7. Fitness facilities: Business travelers will appreciate the opportunity to work out and maintain a healthy lifestyle while working on the road.
8. Onsite Dining and Room Service Options: Business travelers often travel alone, and providing them with the option to dine in a restaurant onsite or alone is a convenient added touch.
9. Convenience: For the busy, multitasking business traveler, convenient features are key; this includes things like easy check-in, complimentary airport shuttle, dry cleaning services, etc.
10. Coffee in the room or lobby: Need we say more? Who doesn't need that extra jolt of caffeine?
Fine-Tune your Story to Speak to Business Travelers
Now that you know what business travelers are looking for, make sure you fine-tune your story to showcase the things that matter most to this lucrative segment.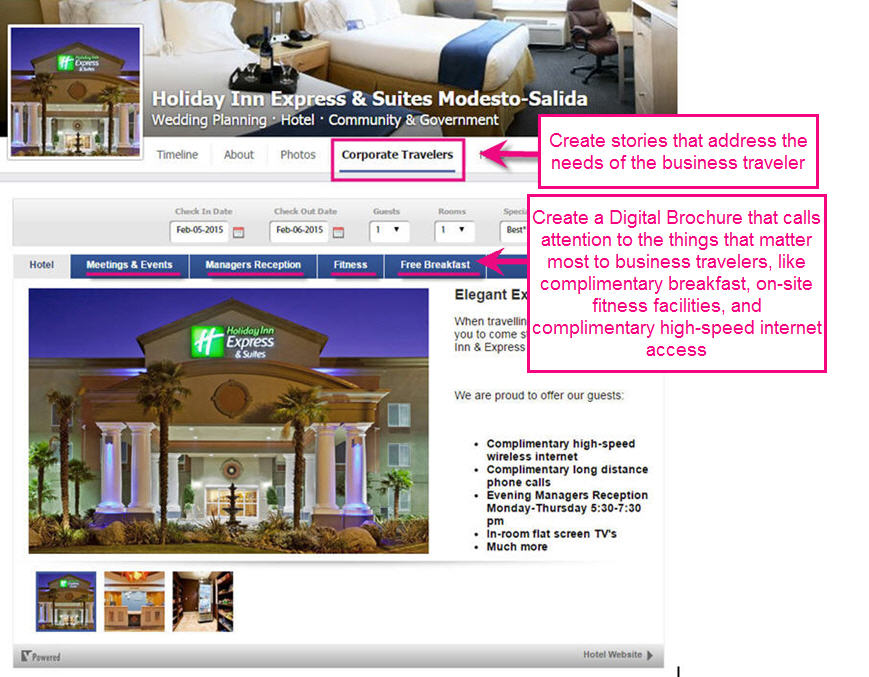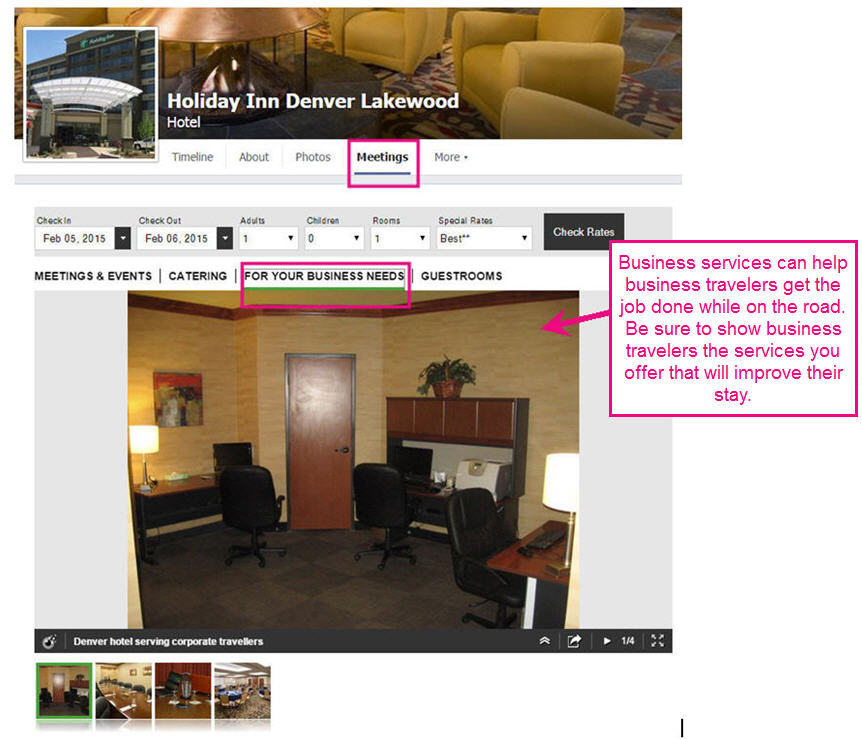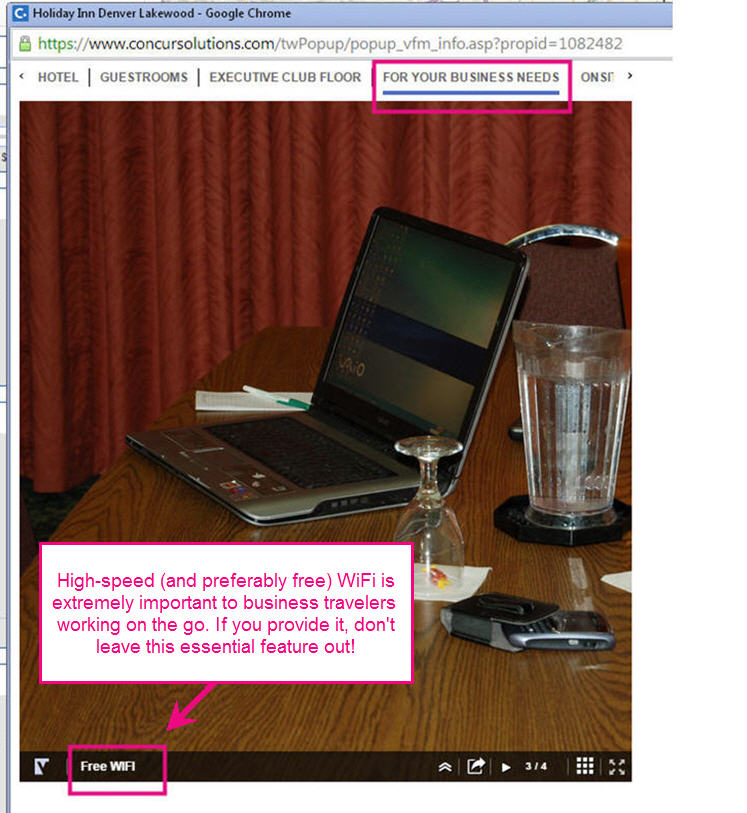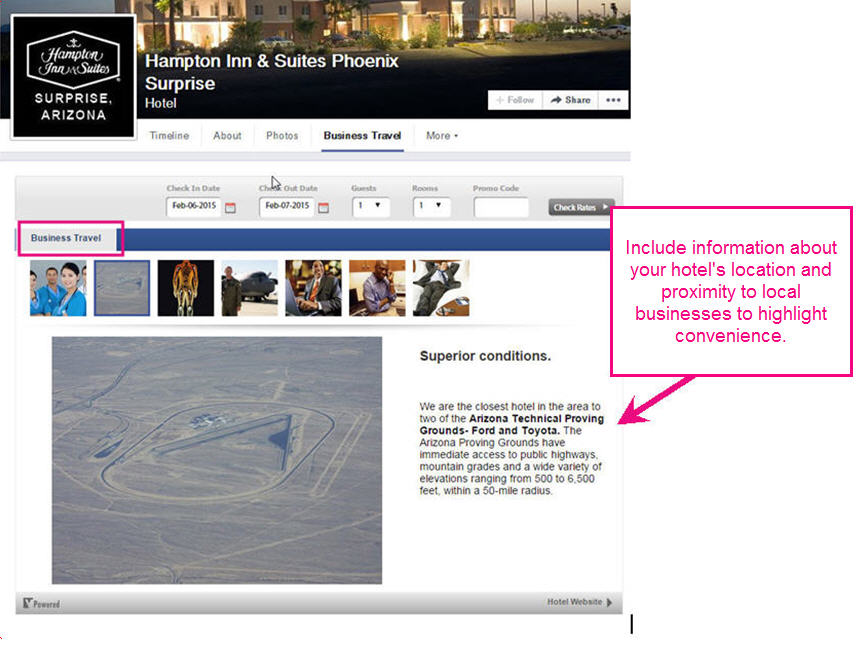 Target Business Travelers where they're Searching: Publish a Targeted Story on Corporate Travel Channels
Now that you know what business travelers want, and how to fine tune your story to speak to this segment, it's time to customize your Digital Brochure on corporate-focused travel channels.
Publish a corporate-focused Digital Brochure on the following corporate travel channels:
-Concur (https://www.concur.com/)
-HRG (http://www.hrgworldwide.com/)
-nuTravel (http://nutravel.com/)
Customize your Digital Brochure
Vizlly Customer? Learn how to customize your digital brochure for different travel channels using Vizlly, and tell a story that targets the business traveler.