The Z Loft Hotel Bar & Grill caters to a very distinct clientele: military service members and government contractors. Even though it has plenty of unique features, such as king suites and a washer and dryer in every apartment, this hotel still faces the challenge of standing out from the competition. "I'm in a very small military-based town. 95% of our customers are service members or government contractors and it's rather congested when it comes to options here," says Paula Farris, Managing Partner at the Z Loft. "We have lots of great features that make us stand out – but the challenge online is getting people to see that and choose us."
In order to stand out from the competition, Paula advanced the Z Loft to a visually-driven website with Vizlly. In six months since going live with Vizlly, the Z Loft's direct bookings have increased by 50%. "[Vizlly] helped us create a really beautiful website that people can look at. We've increased direct bookings and it's definitely gotten better every month," she says.
If your property is struggling to stand out from the competition, creating a visually-driven website like the Z Loft will help.
Here are 5 things the Z Loft has on their website that helps them increase direct bookings – and why you should include them too!
1. Awesome media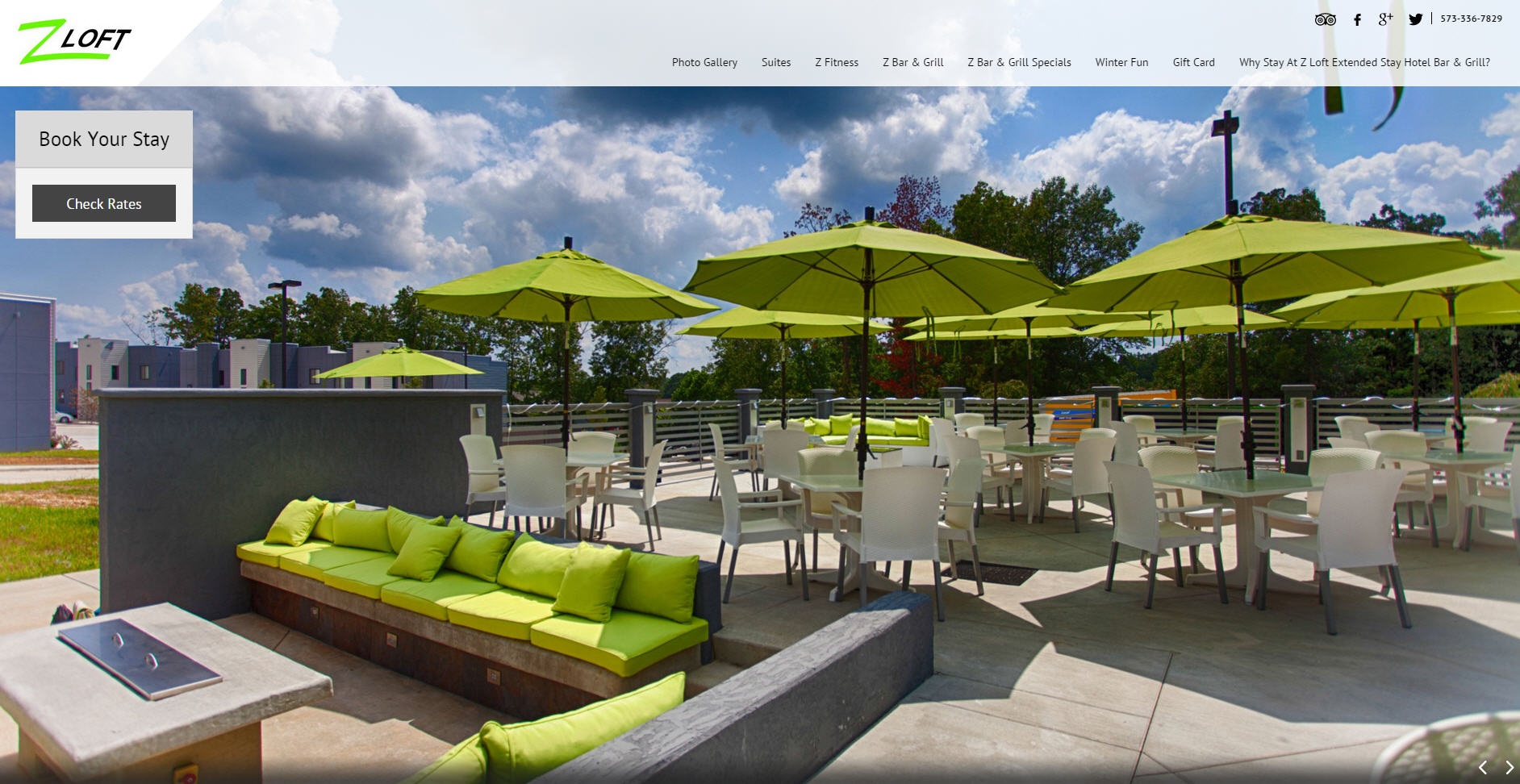 The Z Loft's website is filled with a variety of gorgeous, hi-res media. Whether they're showing off their grounds, guest rooms or restaurant, the visuals are all striking. Using these visuals, the hotel is able to tell a story about what guests can expect when they stay. Paula agrees that adding visuals made a big difference to her bottom line: "Now, I look at the analytics and they're so detailed – and they show me my gut instinct was right when we wanted to implement videos and have a more visual website," she says.
Not sure what types of media specifically to include on your website? Here are some quick reference media guidelines to help ensure that your property looks great online.
2. Engaging Videos
"I know through webinars I attend that videos are the latest thing," Paula says. And she's right! That's why she includes them throughout her website. Videos are an important piece of media that will make your property stand out online.
For a refresher on the roles and benefits of different media types, check out this article.
3. Unique Pages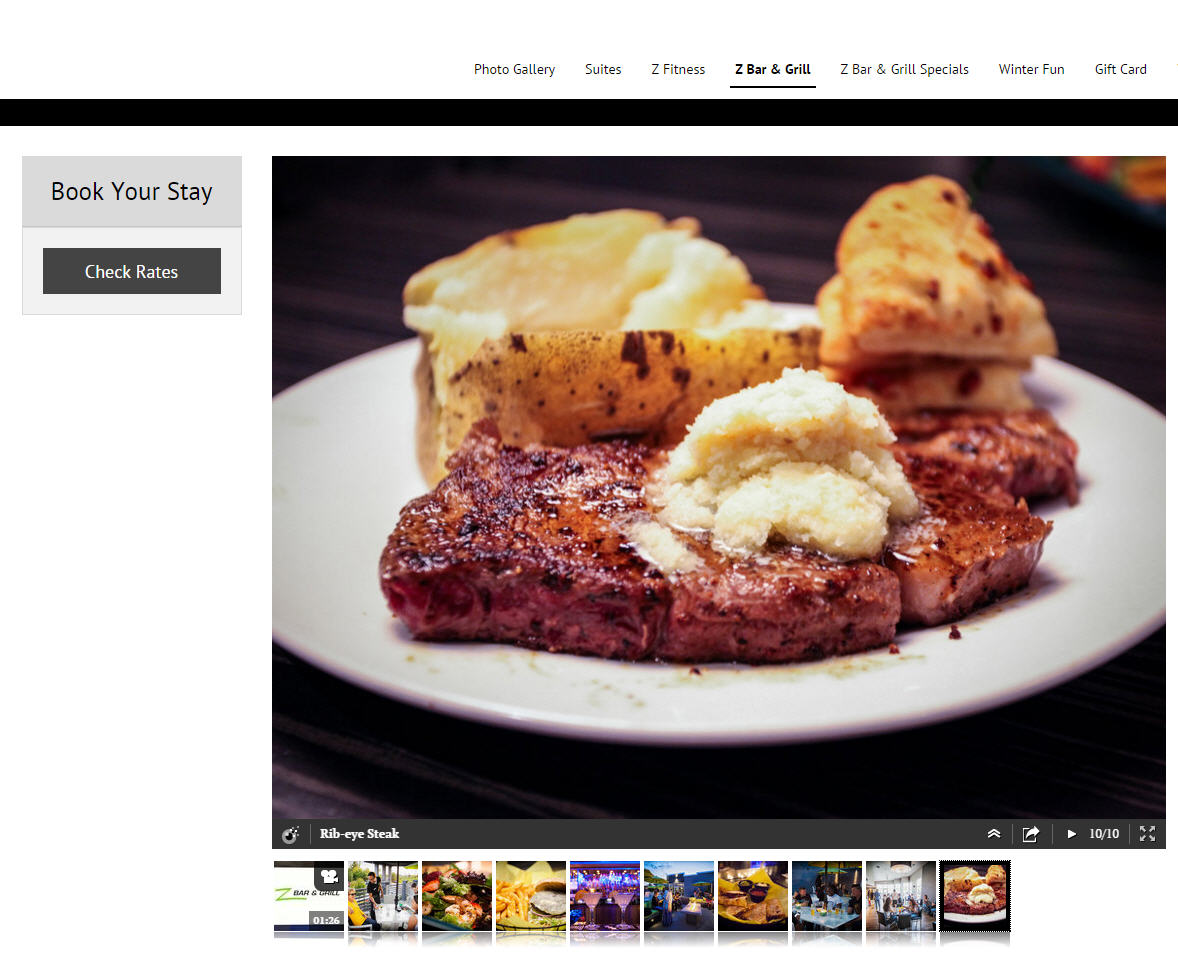 Your property has unique aspects – so your website should reflect that! The Z Loft's website has several pages devoted to highlighting what makes the hotel unique. For example, this hotel has a great restaurant. To differentiate themselves from other properties that don't have such a delicious-looking restaurant, they've created a page called 'Z Loft Bar & Grill', which is all about their restaurant.
Create pages on your website that reflect your unique aspects and travel shoppers will appreciate it!
4. Descriptive copy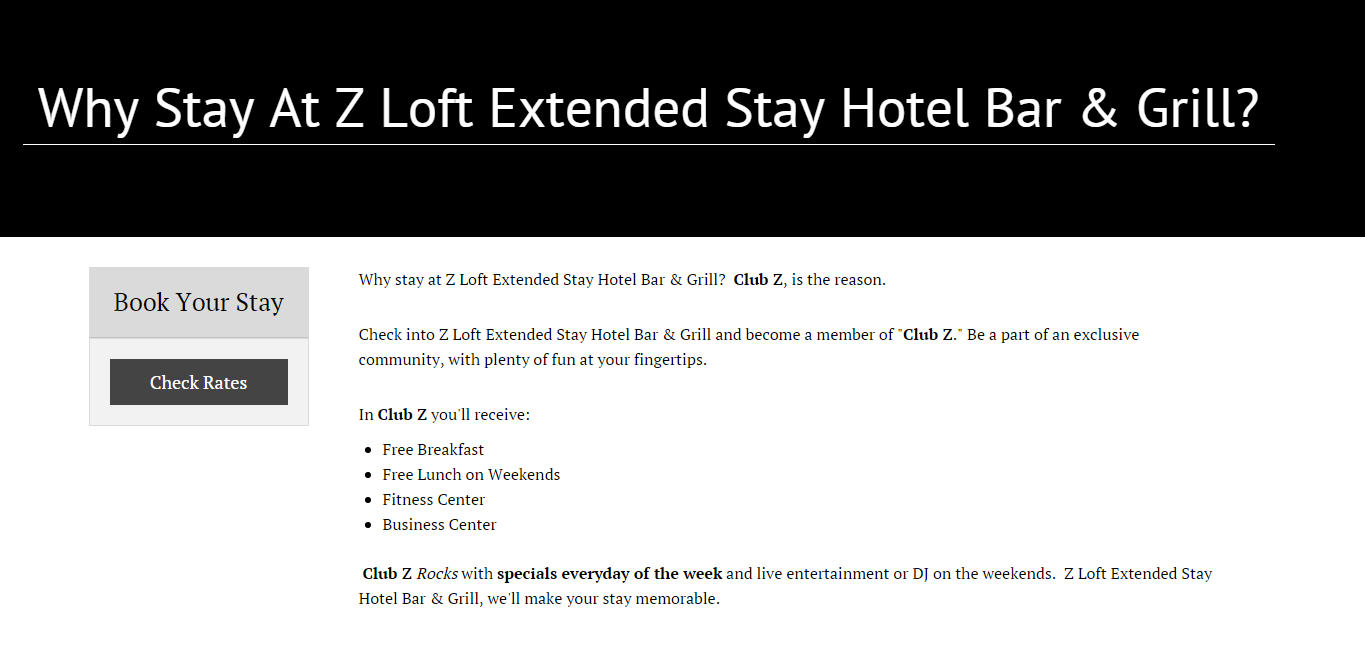 Add context to your media and highlight what makes your property unique with descriptive copy. The Z Loft does this and it pays off – for example, their "Why Stay at Z Loft" page provides a concise description of Club Z, compelling travel shoppers to join. They also have great descriptions for all of their media items.
5. Special offers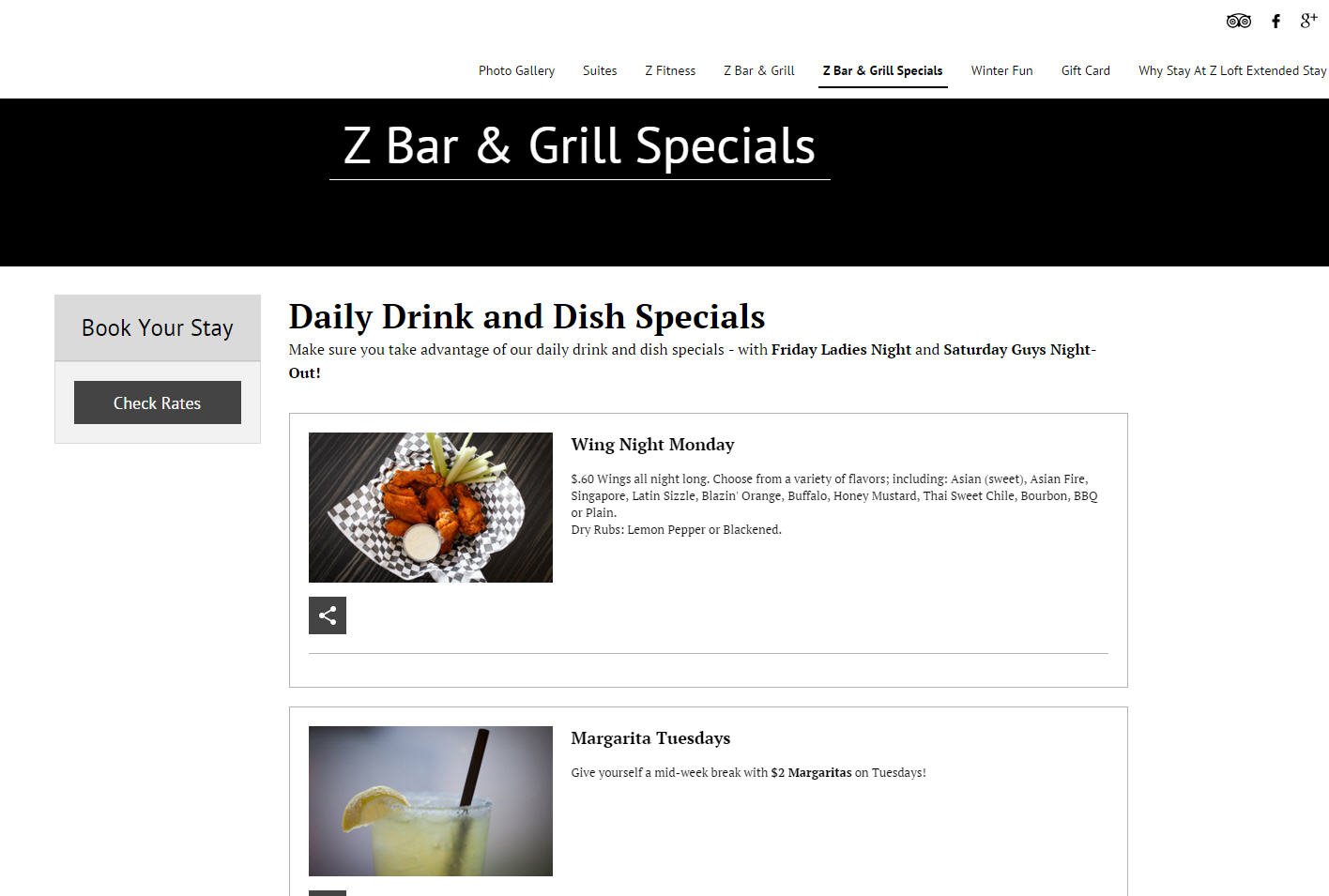 Travel shoppers love a great deal – who doesn't? Z Loft understands this, and they take it up a notch by providing a detailed page that covers their restaurant's daily specials. This is a smart way to leverage travel shoppers' desire for a great deal with some tasty looking food!