As data security becomes increasingly important, the solutions to securing your experience across the web have to adapt. As of this year, most web browsers have begun labeling any website without an SSL certificate as "Not Secure." Previously, an SSL certificate was required only for websites that gathered user data (payment information, e-mail collection, and so forth).
What is an SSL Certificate?
The letters at the start of a website address, "HTTP," are a code that allows your computer to connect to a website. By itself, that code is just a connection to the website, and it is not secure. With an SSL certificate on your site, that code becomes "HTTPS," and helps ensure the security of your website.
An SSL certificate adds a layer of security when a user's browser connects to a website. This extra security certifies that if the user decides to give the website any information, that data remains secure. This certification means that:
Data collected by a website is encrypted from third-party attacks and snooping
Google recognizes your site as secure and provides an added SEO boost
User trust and conversion increases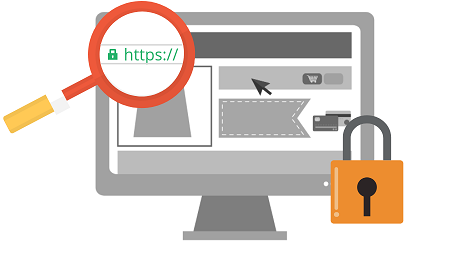 Do I need an SSL certificate?
While your hotel website has security features already in place, one of the key benefits of an SSL certificate is that it is user-facing. This means that anyone who navigates to your website can see that you have this added security feature. To enhance user safety, web browsers have made it very visible whether or not you have connected to a secure website.
As web browsers try to lead the way to a more secure Internet browsing experience, this flag will become increasingly important to visitors. And you don't want to lose bookings because a travel shopper doesn't think your website is secure.

It's important to note that your Vizlly website does not gather any user data. An SSL certificate is designed to encrypt data, and your vanity website is built to convert users to your encrypted and secure booking engine.
How can I get an SSL certificate?
SSL certificates are available through a variety of certified providers. Luckily, if you host your website with Bookassist or with Vizlly, an SSL certificate is supplied to you for free as part of your service package with us. Learn more about how we provide added security with Cloudflare.