Setting room types and mapping media to those room types is essential to optimal display on third-party channels. Setting up your room types increases conversion speed and revenue.
When setting up room types
You must include four photos per room type, including one bathroom photo. This is based off of travel channel recommendations, and some channels will not display room types unless you have sufficient photos per type.
Room types are created at the property level. To create a room type and add media to it: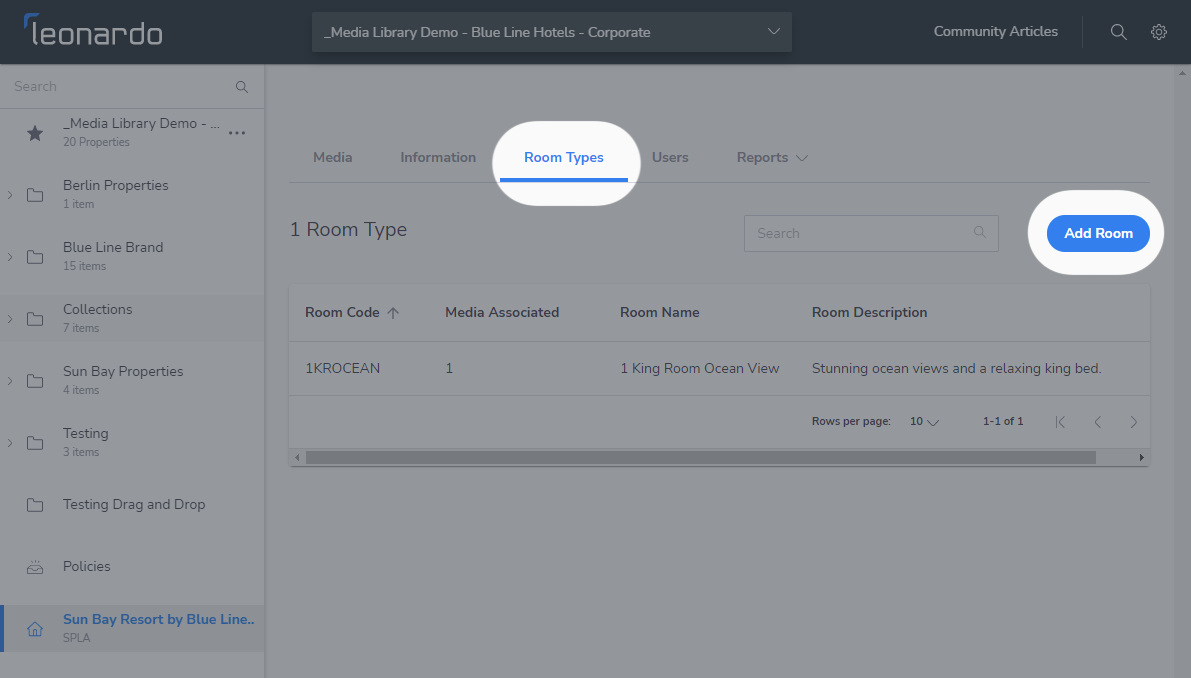 Select the relevant property name from the left panel
Click "Room Types" from the top menu in the main panel
Click the blue "Add Room" button (see above)
In the pop-up window, enter the Room Code and Room Description – if the room type already exists in your brand, it will auto-populate in the Room Code field.
Press "Add Media" to start selecting media
Select photos and search for photos by caption.
Once photos have been selected, hit "Show only selected media" to verify your selection
Press "Done" to save
You can also add media from the Media gallery to an existing room type: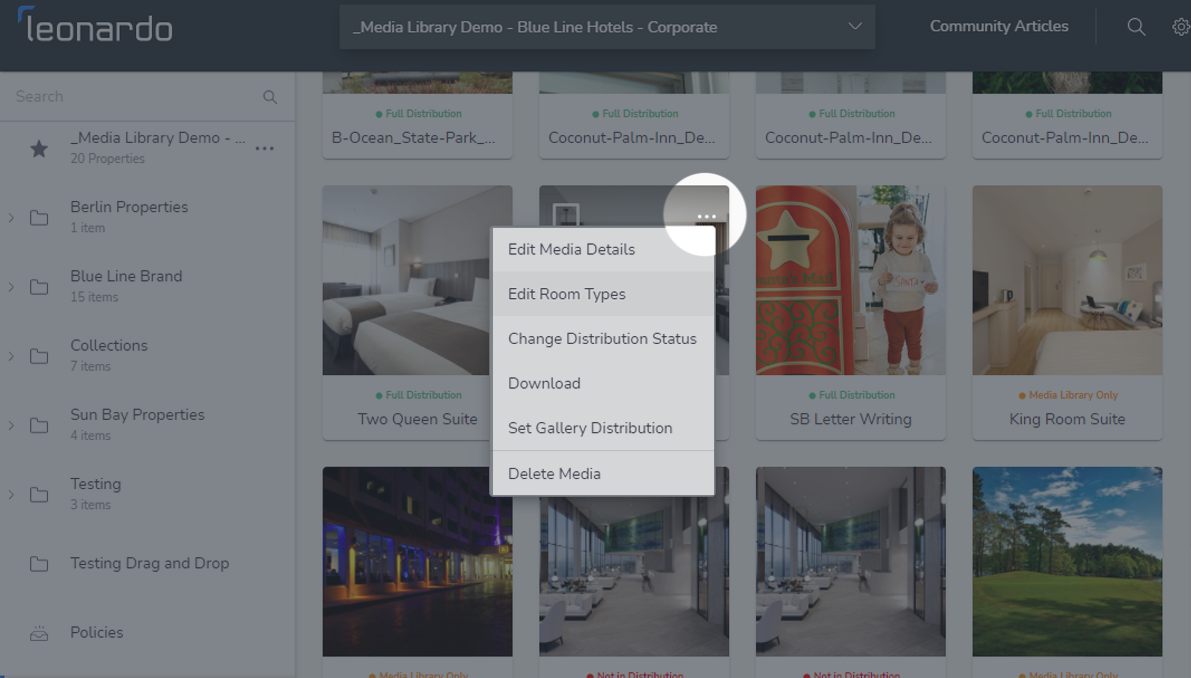 Hover over a photo in the media gallery
Click "..."to pull up more options and select "Edit Room types"
Check off relevant room codes to add that media to multiple rooms
For an overview of all room types at the brand level, click your brand name at the top of the left panel and then "Room Types" from the top of the main panel. If this option is not available to you, you may not have the relevant user access.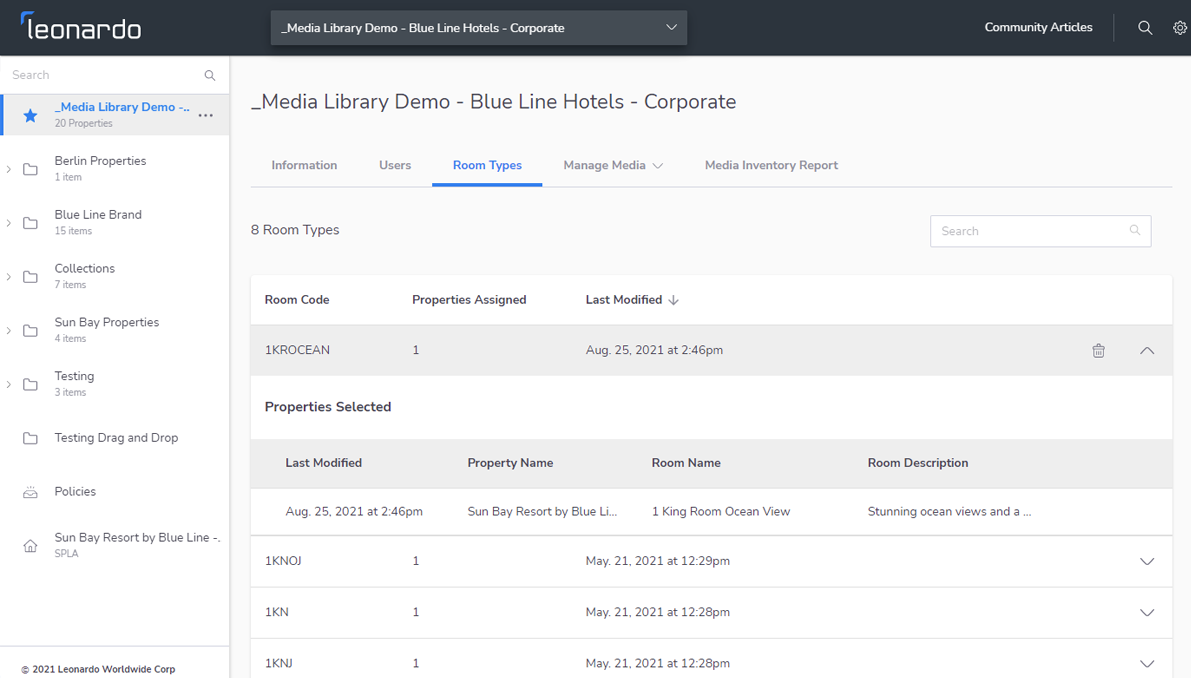 This screen will show all room codes across your brand, as well as all the properties using that room code. Click on a room code to see more.
For additional help, contact your Account Manager.